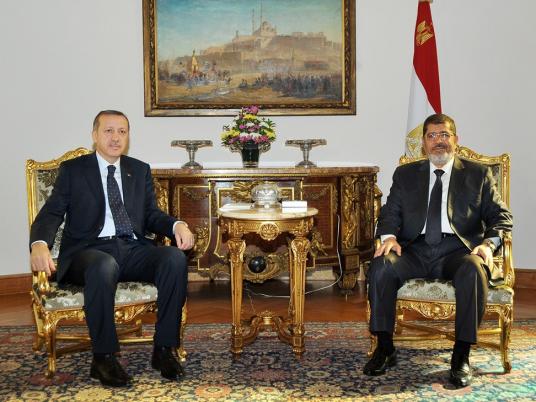 Egypt has voiced concern over official Turkish statements on events following the overthrow of President Mohamed Morsy, a key Islamist ally for the government in Ankara.
Egypt's Foreign Ministry spokesperson Badr Abdel Atty said his country is strongly dismayed by Turkish comments on the domestic situation.
"In addition to being an explicit intervention in Egyptian affairs, they [the statements] reflect a lack of thorough awareness of the reality of developments on the ground, as well as a challenge to the will of the people who took to the streets in [their] millions to demand their legitimate rights," he argued.
The spokesperson urged officials in Turkey to prioritize their common interests with Egypt over "domestic and narrow partisan considerations."
Turkish Foreign Minister Ahmet Davutoglu said on Monday Turkey still recognizes Mohamed Morsy as Egypt's legitimate president.
"We still consider that Morsy maintains his position," he told a television channel.
Turkish Prime Minister Recep Tayyip Erdogan also said on Sunday that he still considers Morsy, who was toppled on 3 July in a military-led ouster, as president of Egypt.
Edited translation from MENA