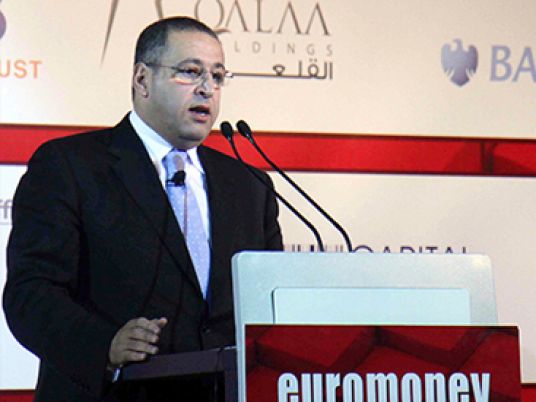 Egypt does not expect Gulf Arab countries to reduce their investment in the country despite the fall in oil prices, as Cairo is of particular strategic importance for the region, Investment Minister Ashraf Salman said on Monday.
Saudi Arabia, the United Arab Emirates and Kuwait, which backed the army's overthrow of elected Islamist president Mohamed Mursi in July 2013 and support President Abdel Fattah al-Sisi as a bulwark against the spread of political Islam in the region, have kept Egypt's economy afloat.
Salman said he expected the support from those oil producing countries to continue despite the fact that crude prices have more than halved since June.
"Supporting Egypt in this phase from the Gulf countries is not something optional," Salman told Reuters on the sidelines of an investor conference in London.
"We all know that there is some sort of joint consensus among the Gulf countries that stability of Egypt is very much a signal for the stability for the whole Gulf."
Foreign direct investment into Egypt was $1.8 billion in the first quarter of the 2014-15 financial year, which started on July 1, with a quarter of that coming from the Gulf region, Salman said. He has forecast that second quarter FDI will rise to $2 billion.
Egypt, which is due to hold the first phase of a long-awaited parliamentary election on March 22-23, hopes to attract $18 billion a year by 2018, a target some analysts say is too optimistic.
Salman predicted that China would play a bigger role in future, forecasting investments of as much as $20 billion over the decade to come, with the focus on energy and transportation projects.
"We will see a significant amount of financing coming from Chinese financial institutions," he said.