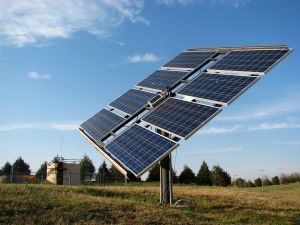 The Egyptian cabinet under Prime Minister Ibrahim Mahlab on Friday approved to establish two solar power plants in the Democratic Republic of Congo(DRC).
The six-million-dollar plants will be established by the Arab Organization for Industrialization and the New and Renewable Energy Authority.
The two plants will be established as a part of the Egyptian Initiative for the development of the Nile Basin countries.
DRC will allocate plots of land for the project and exempt it from any kind of taxes or fees.