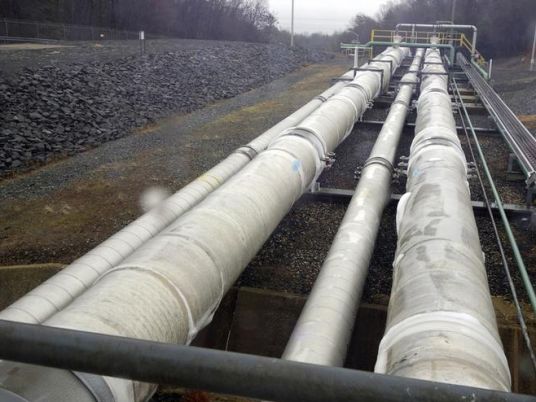 Egypt has extended its tender for natural gas exploration in the Mediterranean Sea by two months with the addition of four new blocks, the state gas board said on Tuesday, as the country seeks to boost domestic energy production.
The bidding period now runs to July 30 and will include 12 offshore concessions instead of eight, the Egyptian Natural Gas Holding Company (EGAS) said in an advertisement published in state-run Al Ahram newspaper.
Egypt is going through its worst energy crisis in decades, with increasing consumption and declining production turning the country from a net energy exporter to a net importer over the past few years.
The north African country has tried to tackle energy shortages by raising energy prices, building new power plants, importing liquefied natural gas (LNG) and encouraging more domestic oil and gas production.
Egypt has extended tender periods in the past when there was not enough interest or when potential bidders requested more time to complete evaluations.
EGAS vice-president Mahfouz al-Buny told Reuters the period was extended at the request of a number of companies who wanted further details on the blocks available, and to give firms time to evaluate the four new blocks up for tender.
The four additional blocks are Northeast Habi Marine, North Farma Marine, North Tabiya Marine and Northeast Amiriya Marine, EGAS said.
The original eight blocks are West Arish Marine, East Port Said Marine, North Rumana Marine, North Ras al-Ash Marine, West al-Timsah Marine, South Taneen Marine, North Hammad Marine and East Alexandria Marine.
The 12 blocks together cover a total of 20,548 square km (7,934 square miles).
The foreign companies already exploring for oil and gas off Egypt's north coast include Italy's ENI and Britain's BP and BG.