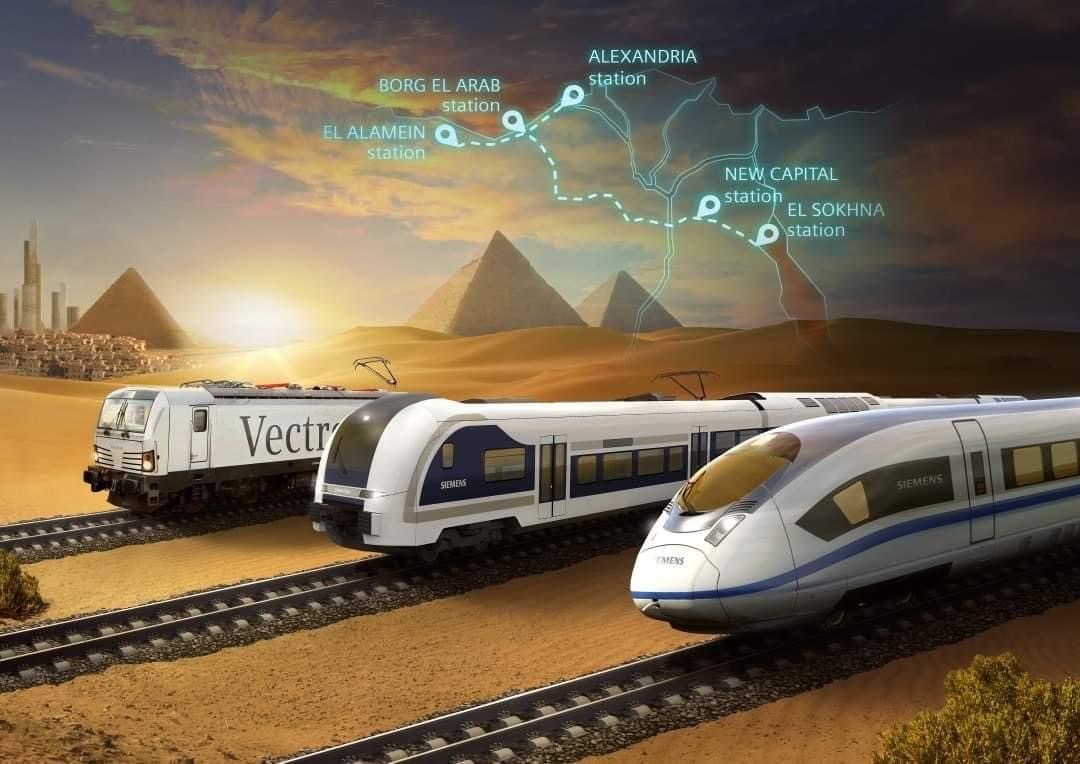 The Egyptian National Authority for Tunnels (NAT) has decided to extend the route of the Sokhna-Alamein high-speed train line under construction to reach Marsa Matrouh.
With a length of 660 km, the project was planned to connect Ain Sokhna to al-Alamein city, passing through the New Administrative Capital, 6th of October City, and Alexandria.
The first phase of the project will take two years and includes the Ain Sokhna to New Alamein track, at a length of 460 km, and the second phase will extend to Marsa Matrouh.
The project route includes 20 stations, including eight for the express train and 12 regional stations. The train should be able to reach up to 200 km per hour while operating.
Egypt signed a memorandum of understanding with Germany's Siemens in January for the construction of the US$23 billion line.
The project is a larger part of an initiative to link the New Administrative Capital and other cities with a fast rail network for both passengers and goods. The train will reduce traffic congestion, contribute to increased safety, and serve the new urban and industrial communities around Egypt.