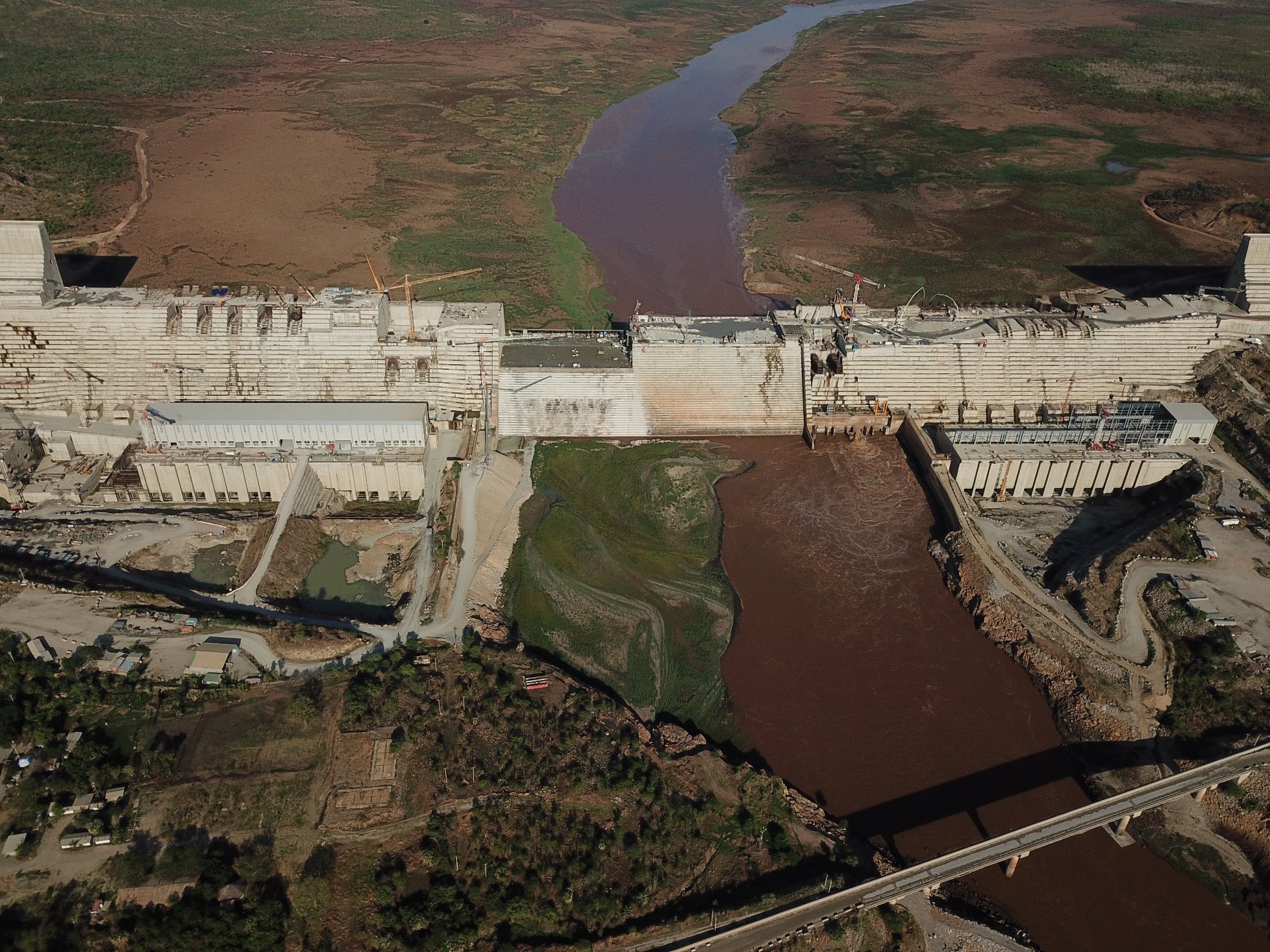 Egyptian Foreign Minister Sameh Shoukry reiterated Egypt's position on the Grand Ethiopian Renaissance Dam (GERD) issue during meeting with the UN Secretary-General Antonio Guterres on Saturday.
Shoukry stressed that a binding legal agreement must be reached regarding the operation and filling of the dam, one that takes into account the interests of all parties, as encouraged by the presidential statement issued by the Security Council in the middle of this month.
The meeting between Shoukry and Guterres came at the conclusion of the activities of the 76th session of the United Nations General Assembly in New York.
Shoukry expressed Egypt's  desire for the continued support of the Secretary-General and the United Nations for efforts to achieve this.
The Minister of Foreign Affairs stated that his country made a "great achievement" in the GERD issue by raising the issue for the second time to the UN Security Council.
Shoukry explained that the Security Council's statement on GERD strengthened the negotiating framework between the concerned parties under the auspices of the African Union, as well as the negotiating track supported by the observers.
Egypt is always looking forward to reaching a binding legal agreement that achieves the interests of the three countries, he said.
He stressed that the decisions of the Security Council and what is issued by it are mandatory and require that the three countries engage in negotiations under the leadership of the African Union, show good faith and reach an agreement that ends this crisis.
Egypt and Sudan say they want a legally binding agreement, while Ethiopia says any pact should be advisory.
Egypt and Sudan consider the dam a threat to their vital water supplies, while Ethiopia considers it essential for development and doubling its electricity production.
The downstream nations fear possible blows to water facilities, agricultural land, and overall availability of Nile water.
They presented the GERD issue at a UN Security Council hearing in July in hopes of bringing more international players into the negotiation process.
Following the hearing, the Security Council issued a statement encouraging the three countries to resume negotiations under the auspices of the African Union, and to reach an agreement within a set amount of time. It also warned each country against unilateral measures.
Negotiations over the dam between Egypt, Ethiopia, and Sudan have stalled for years, with the three parties ultimately failing to reach any agreements.
The disputed dam is the largest hydroelectric project in Africa, with a cost of more than four billion dollars.