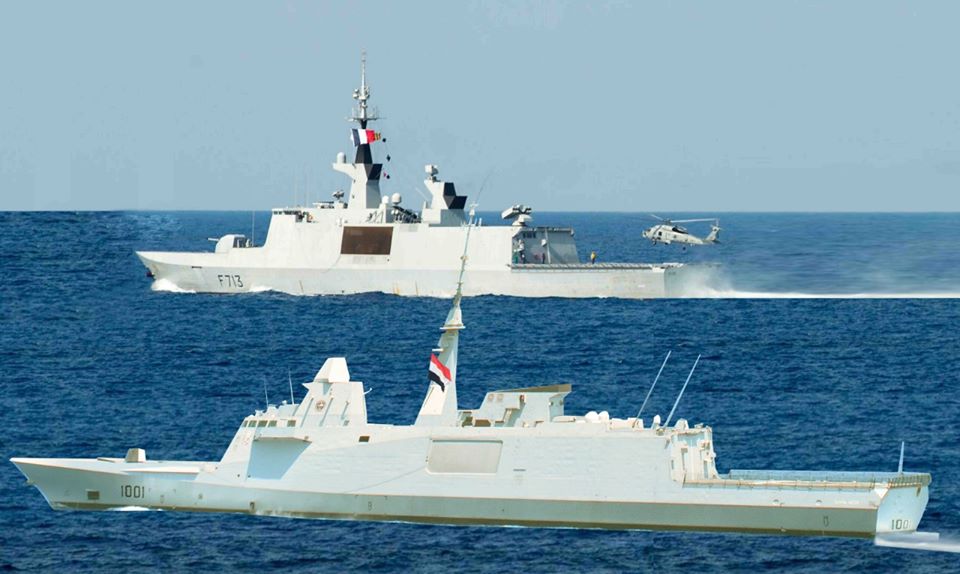 Egypt's naval forces on Saturday carried out joint maritime training with French naval forces in the Mediterranean Sea, as part of the Egyptian army's plan to strengthen military cooperation with friendly countries.
Egyptian military spokesperson Tamer al-Refai in a Facebook statement on Saturday said that the training was attended by the Egyptian navy stealth frigate 'Tahya Masr' (Long Live Egypt), and the French navy stealth frigate 'Aconit.'
The training involved many professional activities focused on organizing cooperation while implementing combat missions in the sea against hostile naval formations, with training on the use of weapons while engaging surface and aerial targets in addition to carrying out confrontational battles with the use of seaborne aircraft.
The training also demonstrated the capabilities and efficiency of participating forces to carry out joint collective action as well as coordinate in enacting all planned training tasks.
Such exercises confirm the depth of military relations with friendly countries and the readiness of these forces to deal with various threats in the Mediterranean Sea.
The Joint French-Egyptian "Cleopatra-Japian" 2019 military training exercises kicked off March 2019 and ran several days in French territorial waters, while July 2019 saw the joint military exercise Ramses 2019 on the Mediterranean Sea. Units from the navy, air forces and navy special forces from both countries are participating in the air-sea training.
September 2019 also saw the Egyptian Naval Forces and the French Naval Forces carried out transnational maritime training exercises in the Mediterranean Sea.