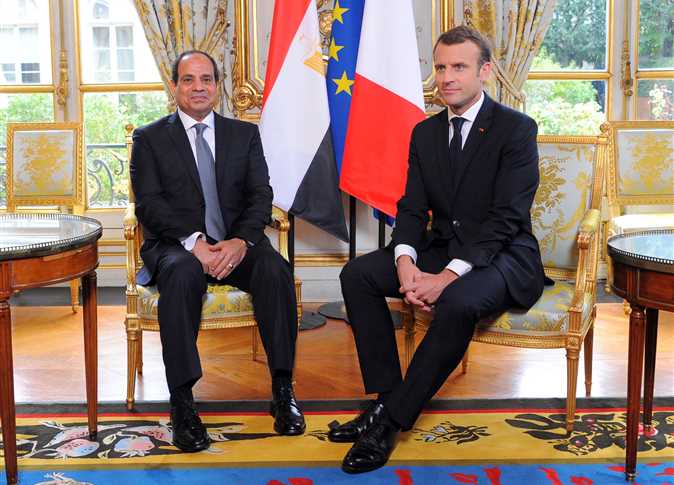 Egypt and France believe that Libya should move toward holding elections now that there has been "relative progress" in the situation in the war-torn North African country, a spokesman for Egyptian President Abdel Fattah al-Sisi said on Sunday.
The United Nations hopes elections can help stabilize Libya, which was thrown into turmoil after long-time leader Muammar Gaddafi was toppled in a NATO-backed uprising in 2011.
In a statement after talks between Sisi and visiting French Foreign Minister Jean-Yves Le Drian in Cairo, Bassam Radi said the two sides agreed there was "relative progress" in Libya.
"This necessitates speeding up the holding of elections before the end of this year, taking into consideration that the situation in Libya affects the stability and security of the Mediterranean region as a whole," Radi said in a statement.
Radi did not elaborate, but he appeared to be referring to less street fighting between armed groups in Tripoli and other cities in recent months.
Troops loyal by eastern Libyan commander Khalifa Haftar, a likely contender in any election who is backed by Egypt, last expelled Islamist militants from Benghazi.
A senior UN official said in January that the United Nations was committed to helping Libya organize elections by the end of this year, encouraged by the rate at which Libyans have been registering to vote.
Holding elections remains a major challenge, however, in a country still split among military and political factions, and where rival governments have claimed authority since the result of a disputed 2014 vote.
Security in many parts of Libya is poor, although there is less fighting now between armed groups in Tripoli and other cities, enabling the UN and diplomats to spend more time on the ground.
A new electoral law would likely have to be agreed on and a referendum on a constitution held before national polls could be organized.
A UN effort launched in September aims to amend a December 2015 peace plan for Libya and pave the way for a vote, but has so far produced no deal on how to move toward one.
The government in the east is aligned with Haftar, a likely contender in any presidential poll.