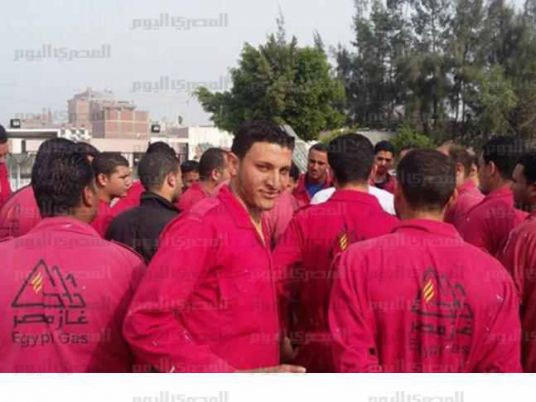 Egypt Gas workers' strike has entered its third consecutive week, as workers continue to call for administrative regulations that guarantee promotions and regularize the workers' working conditions.
According to one of the workers, the company has ignored their demands over the past few years, which gave them no choice but to beging the strike. The company called for a negotiations session, that would include representatives of the petroleum trade union, instead of representatives of the striking workers. It then decided to ignore the demands, distributing a statement on Thursday, in which it threatened the workers will dismissal if they refuse to return to work.
"A complaint was sent to President Abdel Fattah al-Sisi, reminding him that 50 percent of the gas supply in Egypt is in the hands of the workers, who are currently in conflict with the company administration. They have been deprived of their promotions and certificates they obtained during their service," the worker said.
Edited translation from Al-Masry Al-Youm