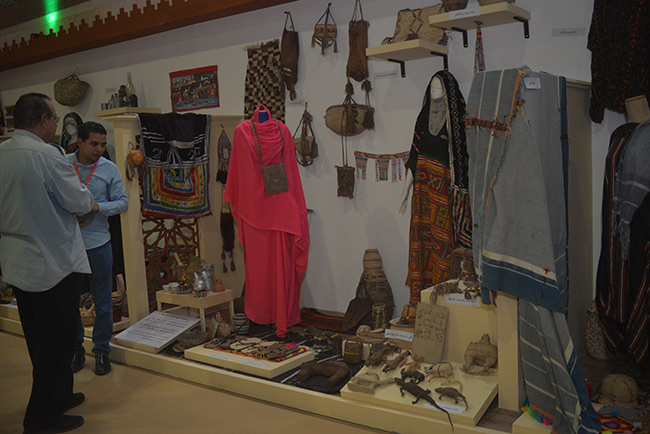 The Egyptian government on Wednesday decided to extend the second edition of the Torathena (Our Heritage) Exhibition for Handicrafts and Heritage Works for two additional days.
Originally set to run from October 10 to 15 at the Egypt International Exhibitions Center in Nasr City, the exhibit will now continue through Saturday.
President Abdel Fattah al-Sisi both sponsored and inaugurated the event.
The 2020 edition of the Torathena exhibition is the largest of its kind, covering an area of 10,000 meters and boasting over 600 displays of traditional handmade crafts, according to the Director of Exhibitions at the Mirco, Small, and Medium Enterprises Development Authority (MSMEDA), Tariq Sabour.
Sabour told Al-Masry Al-Youm that for the first time, QR codes have been posted at each exhibit.
Visitors can scan the codes with their mobile phones to access information about the display owners, their products and stores, and their contact information.
The authority subsidized stand rentals for exhibitors, paying 75 percent of the total rental fee.
Since its opening last Saturday, the exhibition has witnessed a remarkable turnout, bringing hope and reassurance to the exhibitors and event coordinators.