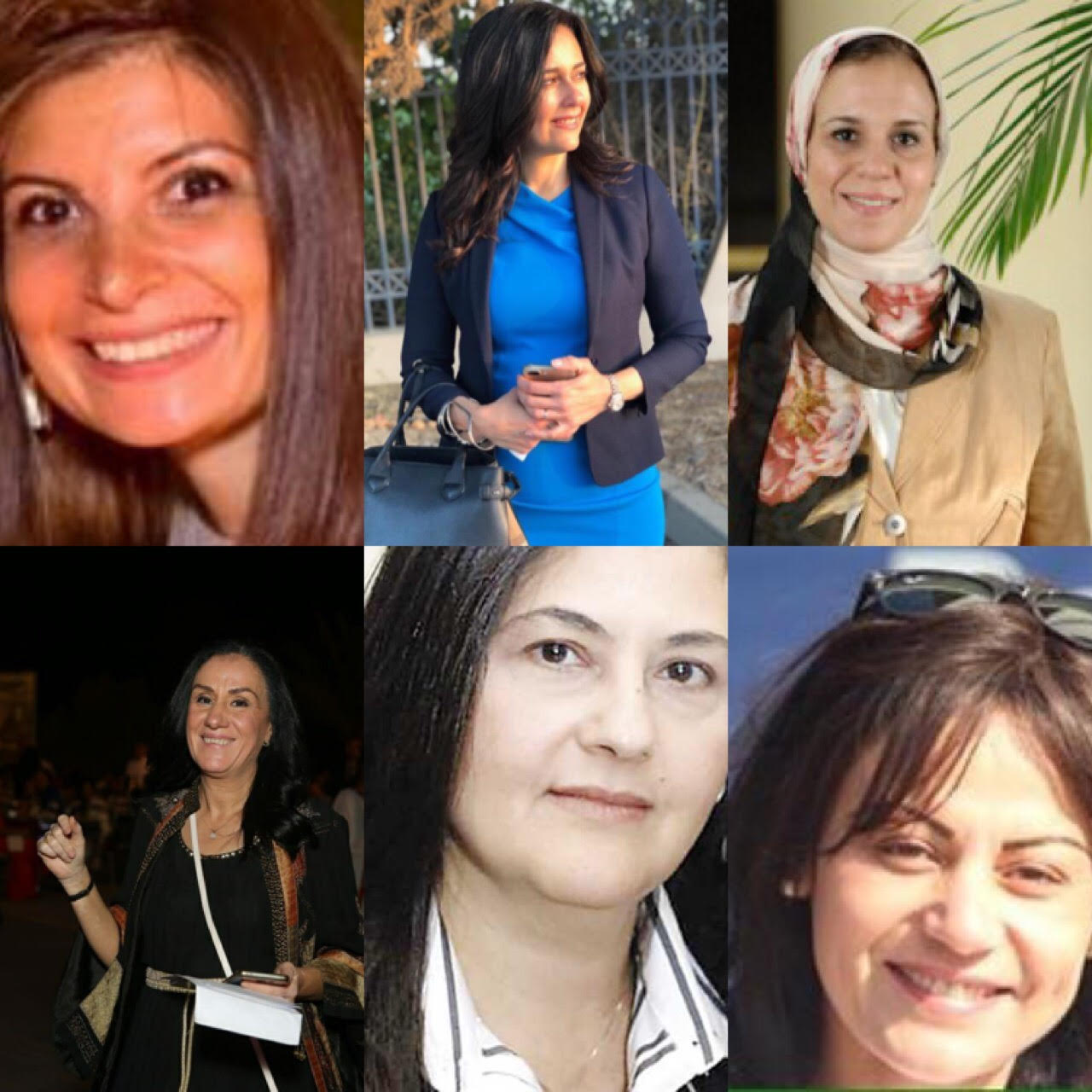 Egypt's Ministry of Planning and Economic Development honored 50 women, many of them leaders in the finance and banking sectors, at the fifth edition of the women's empowerment initiative "Egyptian Summit for the Best" on Wednesday, February 5.
Minister Hala Al-Saeed handed the awards to Egypt's "Top 50 Women of 2019," during a ceremony organized by Amawal Elghad Magazine under the auspices of Egyptian Prime Minister Mostafa Madbouly, in celebration of women's contributions to diverse fields, including but not limited to arts and culture, education, economics and finance, engineering, and both the public and private sectors.
The top-50 group this year reinforces the strong position of Egyptian women in the international business community, according to an official statement on the event.
"Egyptian Summit for the Best" is a women's empowerment initiative established to support Egyptian women with different careers, help them to thrive in the public and private sectors and play a real role in economic development, and encourage them to take on positions where they have an active role in the decision-making process.
The year 2019 saw dozens of Egyptian women making strives in the banking sector, including Rasha Negm, Assistant Sub-Governor of the Payment Systems and Information Technology Sector of Egypt's Central Bank and the Executive Director & Senior Country Officer for Egypt & North Africa at JPMorgan Chase, Reem El Saady, Chairperson of the Micro Projects Department at the European Bank, and Hanan Morsi, Head of the Research and Economic Politics department at the African Bank for Development.
Other women in the banking sector who received awards included Nivien Wefky, Chairperson of the Insurance and Investment Companies Department at the Trade Bank, and Yasmine El Husseiny, President of the Strategic Planning Sector at the Export Development Bank of Egypt.
In recognition of the efforts women have devoted to bolstering the governmental sector, the list also included Assistant Minister of International Cooperation Lamiaa Mohktar, Dalia Tadros, the Technical Assistant to the Minister at the Ministry of Public Business Sector, and Golistan Radwan, who serves as an adviser to the Minister of Communications and Technology.
The top-50 list also featured a number of figures in academia and education, such as Professor lamiaa Mohsen, Chairperson of the Faculty of Medicine in Giza's New University, Professor Rasha Ayad, Head of the National Training Academy for youth, Professor Howayda Mostafa, Head of Cairo University's Faculty of Mass Communication, and Mona El Degwy, President of the "House of Children" school branches.
Meanwhile, administrators and representatives of dozens of private companies across Egypt were honored as well during the ceremony, including Arafa Group's Serine Arafa, Sanofi Medicines Company's Walaa Mostafa, Creative Lab Group's Dina Soliman, Egypt Orange's Hala Abdel Wadood and Enactus Egypt's Fatma Serri.
Arts and culture was also represented well in the award ceremony for Egypt's top 50 female figures. Among those who received an awards was Nevine El Ebiary, who worked to expand the workshops offered by prominent Studio Emad El Din, which specializes in training independent artists and troupes.
The awards are held as part of Egypt's 2030 vision, which aims to empower Egyptian women and increase the participation of women in the workforce until it reaches 40 percent by 2030, according to Egypt's Minister of Planning.
Saeed previously stated that there are already six female ministers working in the current government of President Abdel Fattah al-Sisi, in addition to 89 female members of parliament out of a total 596.
During her meeting with Saeed in 2019, Blerta Aliko, the UN Women Country Representative in Egypt, told Daily News Egypt that women need to be highly-qualified by way of a good education in order to meet the needs of the market and compete alongside educated men, according to an official statement by the Ministry of Planning.
During the same meeting, Aliko also said that the UN is currently moving in three major directions regarding Egyptian women's empowerment. The first focuses on creating sustainable female leaders, while the second focuses on introducing women to the economic world through intensive training in banking, finance, and marketing. The final and most vital step is to defeat violence against women, which, along with gender-based discrimination, impacts their ability to participate in the public sphere.
Saeed also referred to a ministry plan that she says aims to promote gender equality throughout the country's administrative apparatus. However, she did not reveal any more details on the new project.
Statistics released by the Central Agency for Public Mobilization and Statistics (CAPMAS) in 2019 show that labor force participation for Egyptian women aged 15 to 65 stands at only 22.9 percent.
According to a 2018 report on women's economic empowerment from The World Bank, discrimination against women in the labor market, and especially in the private sector, remains "a significant obstacle to (women's) participation and contribution to economic growth" in Egypt.
The report adds that women remain "an untapped resource" in Egypt's economy.