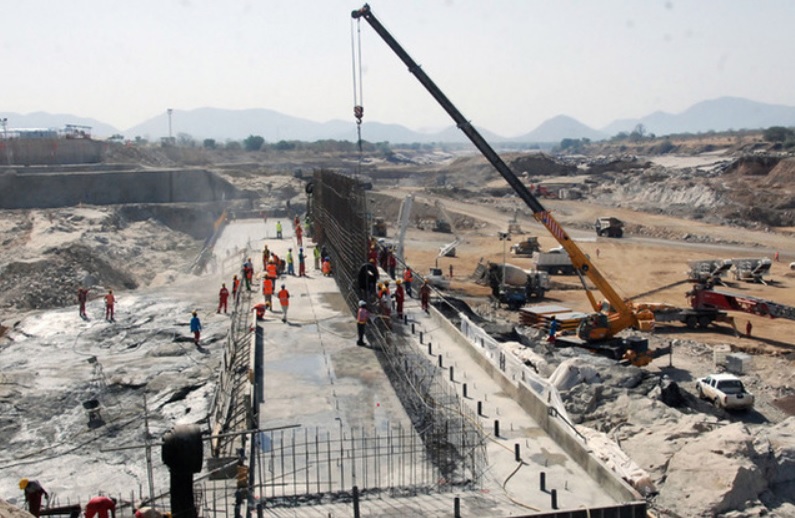 Egypt has a sincere political will to reach a binding agreement with Ethiopia and Sudan and it hopes that US mediation will lead to positive results, Foreign Minister Sameh Shoukry said.
Shoukry accepted the invitation of the US administration to a meeting in Washington to facilitate negotiations and resolve disagreements, expressing Egypt's hope that this meeting will lead to a binding legal agreement that fulfills the interests of the three countries and guarantees Egypt's water rights.
Shoukry said in his speech during the plenary session of the Arab Parliament in Cairo Thursday that Egyptian national security is an integral part of Arab and African security, calling for concerted Arab and African efforts to stimulate Ethiopia to reach a just and balanced agreement that achieves the interests of the three countries.
Egypt is one million square kilometers and has a population of 104 million people. The per capita water share is 750 square meters and is expected to decline to 550 square meters by 2020. He added that Egypt is one of the countries suffering from severe water poverty, and the Nile River is a lifeline for this problem, meeting 70 percent of the country's water resources.
Egypt has been engaged in intensive negotiations with Ethiopia and Sudan since the unilateral announcement by Ethiopia to start the construction of the dam in early 2011. Negotiations aim to reach an agreement on the rules for filling and operation the dam, Shoukry mentioned.
Ethiopia's unilateral declaration to start building the dam violated international law regarding international notifications and the need to conduct environmental studies and assess the impact on downstream countries prior to the commencement of the project, he added.
President of the Arab Parliament Meshaal bin Fahm expressed the solidarity of the Arab parliament and its keenness to protect Egypt's water security and its legal and historical rights to the Nile.
Edited translation from Al-Masry Al-Youm