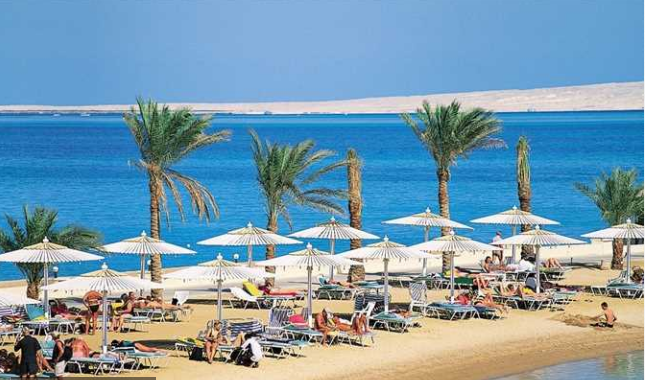 On his first tour to Egyptian tourist destinations since he assumed the ministerial post, Egyptian Tourism and Antiquities Minister Ahmed Essa on Friday inaugurated a new resort in Hurghada, the "Albatros Blue Spa" for adults.
Tourism expert Mohamed Soliman, and the marketing manager of one of the hotel groups, said that this resort is for adults only, meaning tourists over 18 years old, because it relies on the idea of a luxury spa to bring more comfort and relaxation from the difficulties of adult life.
This resort contains 318 luxurious rooms and suites with direct view on the Red Sea, he said, making it a great addition to the Red Sea region.