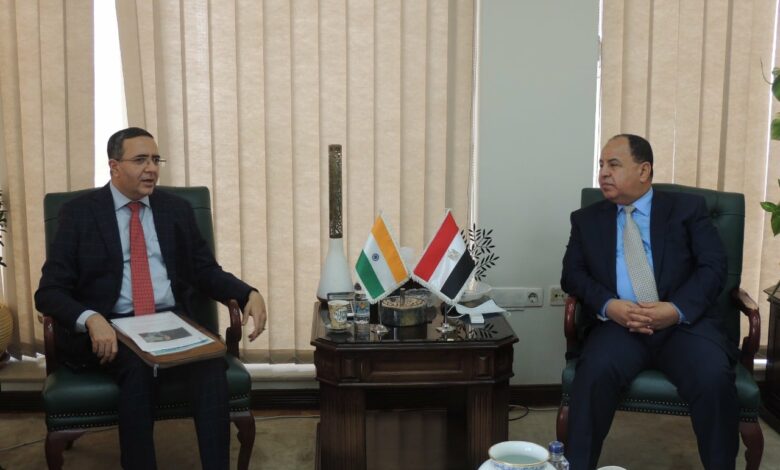 Finance Minister Mohamed Maait reiterated on Sunday keenness on enhancing cooperation with the Indian side in the financial inclusion and financial technology domains.
During his meeting with Indian Ambassador in Cairo Ajit Gupte, the minister said the Indian companies can benefit from the privileges offered by the General Authority For Suez Canal Economic Zone and the strategic location of Egypt as a center for production and re-exportation of products to European and African nations.
He expressed appreciation for India's invitation to Egypt to attend the G-20 finance ministers meetings as a guest of honor, saying the invitation reflects depth of Egyptian-Indian relations.
He said the government offers all needed support to the business community and private sector companies in light of the current unprecedented global crisis.