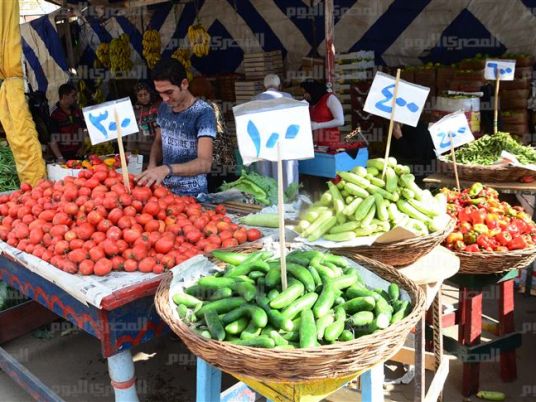 The inflation rate in May increased by 0.3% compared to the previous month, reaching 274.7 points from 273.9, according to the monthly bulletin released by Egypt's official statistics body, the Central Agency for Public Mobilization and Statistics (CAPMAS).
The annual inflation rate fell to 11.5% compared to May 2017. The rate of inflation during the period from January to May 2018 also climbed by about 14% in comparison to the same period last year.
The bulletin added that the prices of food and drink increased by 0.1% last month compared to April 2018, and annually the prices jumped by 8.8% from the same month in 2017. The statistics showed that the rate of inflation in May increased by 0.2% in Urban areas compared to April, while on an annualized basis the inflation rate was 11.4%.
In the countryside, the inflation rate increased in May by 0.4% marking 285.6 points compared to 284.3 points in the previous month, and the annual inflation rate was up to 11.5%.
In January the International Monetary Fund  (IMF) predicted that the inflation rate to fall to about 12% by June 2018 and to less than 10% in 2019, after having risen to 35% in July 2017 as a result of the flotation of the pound currency, increased energy prices and the imposition of a value-added tax.