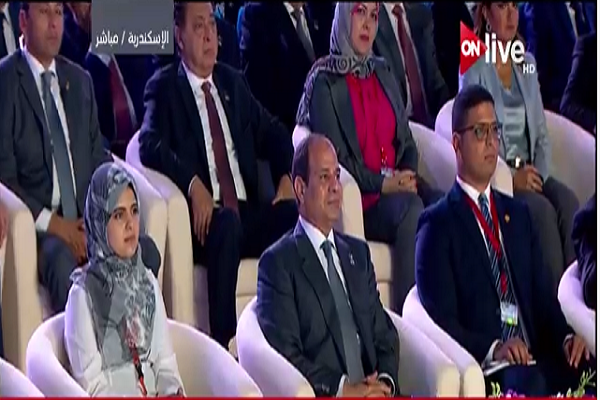 The Fourth state-sponsored Youth Conference kicked off Monday with the attendance of President Abdel Fattah Al-Sisi and 1300 Egyptian youth.
In the spirit of global youth unity, The Youth Conference participants addressed the "world's young people" with a video message, inviting them to join, in different languages, the November 2017 conference in Sharm El-Sheikh city.
The conference, aired through state-run TV channels, is taking place in Alexandria city with the presence of the government ministries and other state high-ranking officials, in addition to journalists, human rights representatives and women activists.
The event is based on facilitating discussions between the President and the young people of Egypt, with a platform where they can voice their concerns and problems to the government.
The first day of the conference, a total of three days, includes an 'Ask the President' session, that allows the young participants to address Al-Sisi and he responds directly.
Moreover, the President receives questions put on the conference online website hub of the 'Ask the President' initiative, that was launched before the third Youth Conference that took place in April inside Ismailia governorate.