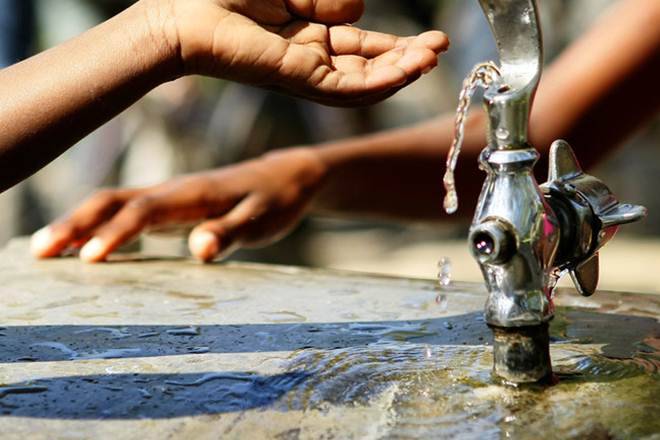 Egypt is one of the most water-scarce countries in the world, Water Resources and Irrigation Minister Mohamed Abdel Aaty said on Wednesday.
Abdel Aaty's comment came during a meeting with Anne-Marie Trevelyan, the UK Minister for Energy, Clean Growth and Climate Change and the UK's International Representative for Adaptation and Climate Change for the UN Climate Change Conference (COP26). Egypt's Environment Minister Yasmine Fouad also attended the meeting.
He added that Egypt's water resources are estimated to amount to 60 billion cubic meters annually, most of which comes from the Nile River, in addition to very limited amounts of rainwater and deep groundwater in the desert.
Abdel Aaty said that the total water needs in Egypt amount to about 114 billion cubic meters annually, explaining that this gap is compensated by reusing agricultural drainage water and surface groundwater in the valley and Delta, in addition to importing food products.
Egypt has prepared an LE900 billion strategy for water resources until 2050, and has developed a national plan for water resources until 2037 that relies on four axes: rationing water use, improving water quality, providing additional water sources, and creating the climate for optimal water management, the minister added.
During the past five years, many measures have been taken to increase Egypt's readiness to deal with water challenges and to face any emergency, he continued.
Abdel Aaty explained that these challenges require strenuous efforts, whether at the societal level through rationing and preserving water, or at the governmental level through the implementation of many major projects and legislative development.
Edited translation from Al-Masry Al-Youm