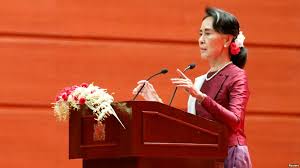 UK newspaper the Financial Times (FT) reported on Friday that the gas deal signed between the Israeli company Delek Group and the Egyptian Dolphinus Holdings of Egypt will make Egypt a hub for gas exportation. The deal will attract European countries which are worrying about declining production from the North Sea and their growing dependence on Russia, the newspaper added.
Egypt has two LNG liquefaction plants. The option for exporting gas from Israel and Cyprus to Europe would be to use those facilities, making Egypt "the center of regional natural gas development".
The newspaper hinted that there are still problems to be overcome, including the extension of pipelines needed to transport the gas from the Mediterranean countries to Egypt.
"Egypt has also had large gas discoveries of its own and has been bringing them into production, including the giant Zohr gas field, with the result that it is poised to become a gas exporter again. But, falling production ad rising demand meant it became a net importer in 2015," the newspaper clarified.
The US$15 billion gas deal has deepened the Egyptian-Israeli strategic relations, the newspaper said. "In recent years, however, there have been signs that the "cold peace" has become a closer relationship, if not necessarily a warmer one," it pointed out.
President Abdel Fattah al-Sisi witnessed in January 2018 the opening of the Zohr field, the largest newly discovered gas field in Egypt located in the Mediterranean sea.
The field represents a big step towards Egypt's journey to being a self-sufficient gas producing country as the field is expected to provide 350 million cubic feet of gas daily. By the end of 2019, Minister of Petroleum Tarek al-Molla expects the field will boost Egypt's gas production to 2.7 billion cubic meters per day.