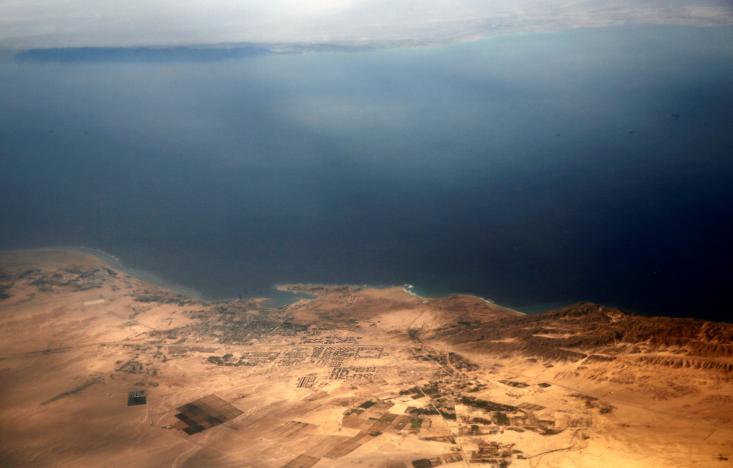 Egypt will keep administrative control over two Red Sea islands it plans to transfer to Saudi Arabia, according to a government report advising parliament on the terms of the agreement.
The report is the first indication Egypt intends to maintain some control over the uninhabited islands, whose transfer to Saudi Arabia sparked fury among many Egyptians and was declared illegal by an Egyptian court.
President Abdel Fattah al-Sisi's government announced last year a maritime demarcation accord with Saudi Arabia, which has given billions of dollars of aid to Egypt, ceding control of the Tiran and Sanafir islands to the Gulf kingdom.
Parliament on Sunday began discussions about the accord ahead of a vote, whose timing has not yet been announced.
The government submitted the report to parliament to answer questions from lawmakers who had objected to the transfer, with some arguing that ceding territory amounted to treason.
"The agreement only ends (Egyptian) sovereignty and does not end the necessity of Egypt protecting this area for reasons of Egyptian and Saudi Arabian national security," the report said.
It said Egyptians would not need visas to visit and Cairo would maintain administrative control but not sovereignty over the islands, which are situated in the narrow entrance to the Gulf of Aqaba leading to Jordan and Israel.
The transfer plan sparked rare street protests last year from many Egyptians, who say their country's sovereignty over the islands dates back to a treaty in 1906, before Saudi Arabia was founded.
The plan was referred to the courts – irritating Riyadh and raising tensions between two major Arab states and traditional allies.
Reporting by Mahmoud Mourad; Writing by Eric Knecht; Editing by Mark Potter; Reuters