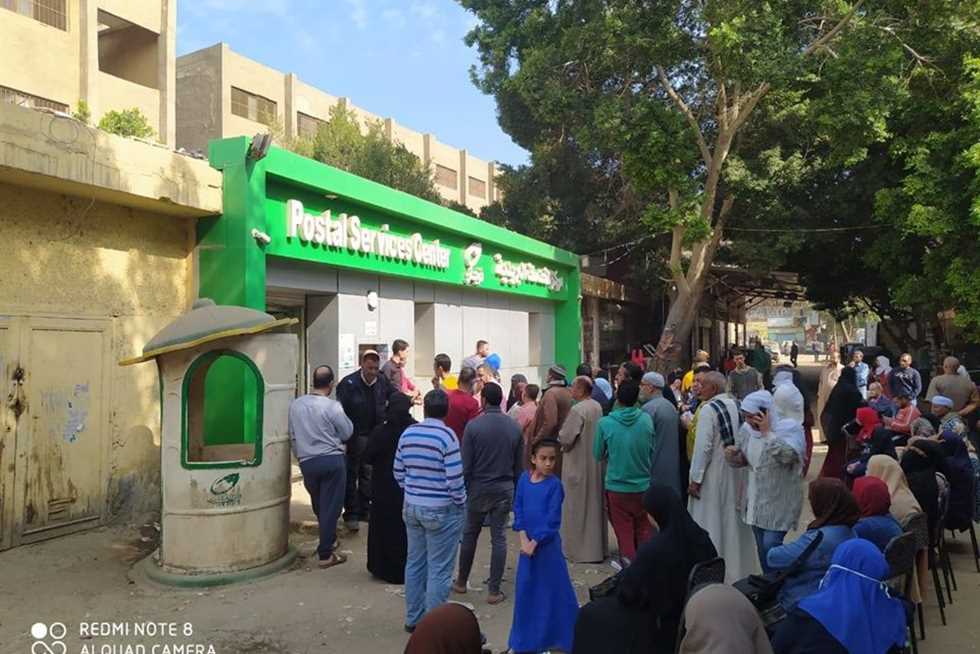 The Egyptian cabinet launched the "Ahalina" (Our People) initiative on Tuesday through a community partnership to support non-standard workers impacted by the negative repercussions of the coronavirus crisis on Egypt's economy, providing social protection to individuals and families.
The cabinet's spokesperson Nader Saad said that the initiative is part of efforts to support lower-income families and informal employment affected by the crisis.
The initiative, coming under the slogan "Aid with a helping hand", provides direct financial support to afflicted groups through the involvement of the private sector and individuals, Saad said.
He indicated there would be strict standards and databases in place for categories eligible for this support.
Saad added that an Ahalina electronic portal is set to be launched for donations.
Through this online portal, Saad explained that a donor can choose the value they wish to give and click on the "Donate Now" button, which bring up another window to collect personal data while the amount will be paid through account number 2030 in Banque Misr and its branches.
Donations can also be provided by sending an SMS to the same number from any mobile network.
Saad said that this bank account belongs to the General Social Solidarity Corporation, affiliated with the Ministry of Social Solidarity, with donations only being allocated to non-standard workers impacted by this crisis.
Meanwhile, post offices and branches of the Agricultural Bank of Egypt (ABE) across the country disbursed informal employment support on Tuesday for the second day in a row, with hundreds of beneficiaries queuing amid tight regulatory procedures.
These procedures include lining up citizens at far distances, canceling employee leaves at post offices and ABE branches, distributing facemasks and gloves, the disinfection and sterilization of offices, and establishing marquees in some governorates for beneficiaries to wait for their turn.
The Manpower Ministry's directorates across the country formed operating rooms to monitor and provide the necessary help for the beneficiaries.
Roughly 1.5 million non-standard workers are affected by the coronavirus outbreak, according to Manpower Ministry. Each beneficiary is set to receive LE500 a month, bringing the total to LE1500 over three months.
Non-standard workers registered their data on the ministry's official website until Thursday.
The Manpower Ministry said that the registered workers' data has been scrutinized in preparation to provide support and lift their burdens in light of the exceptional circumstances the country currently faces – especially as non-standard workers do not have a stable income.
President Abdel Fattah al-Sisi previously announced a LE100 billion comprehensive plan to counter the outbreak and its negative economic consequences.
Edited translation from Al-Masry Al-Youm