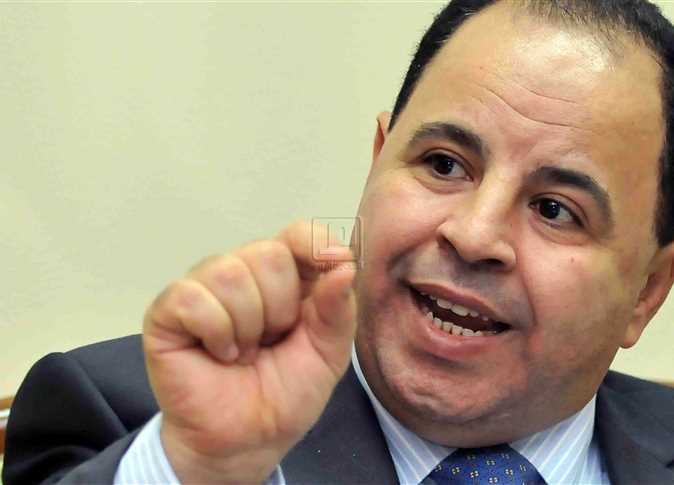 International praise for Egypt's continued improvement in its economic performance opens up new horizons in attracting foreign investments, Finance Minister Mohamed Maait said on Friday citing stock portfolios which have seen increased demand from foreign investors.
He added that Egypt became the most attractive to stock portfolios flows among emerging markets in 2020, ranking as the fifth largest concentration for foreigners and seeing the third largest decline in interest rates according to Deutsche Bank's report.
New indicators in the report reflect how successful Egypt's economic reform program was in creating an environment for business performance raising the efficiency of the state's public finances, reducing debt, deficit and inflation rates, and improving the Egyptian pound's performance against foreign currencies, the Minister said.
In a statement, Maait added that within the near future stimulating areas will be opened enabling the private sector's participation within the comprehensive development process, thus achieving sustainable growth based on production, export and investment and creating more job opportunities, which adds up to improving the services provided to citizens.
The government continues working to achieve financial and economic targets, in accordance with indicators of the general budget's performance from July to December of the current fiscal year, he said.
This is reflected in the Deutsche Bank's view of the future as the bank anticipates the growth rate to rise to 5.8 percent during the current fiscal year and to 5.9 percent during the next fiscal year, he said, adding that the government aims to reach a six percent growth rate for the GDP in the 2020/2021 fiscal year.
The report anticipates improvement in the current account deficit and a decrease to two percent of the GDP during 2021, compared to 3.6 percent in the previous fiscal year.
Egypt's economic activity, according to the report, is supported by the growth of capital formation and improvement in net exports with the support of government and foreign investments in the construction and energy sectors.
The report said that the country's huge projects in infrastructure and foreign direct investment flows directed towards developing gas and oil fields, the New Administrative Capital's construction and development of the Suez Canal and the surrounding industrial area will support capital accumulation growing at rates above 10 percent.
Edited translation from Al-Masry Al-Youm