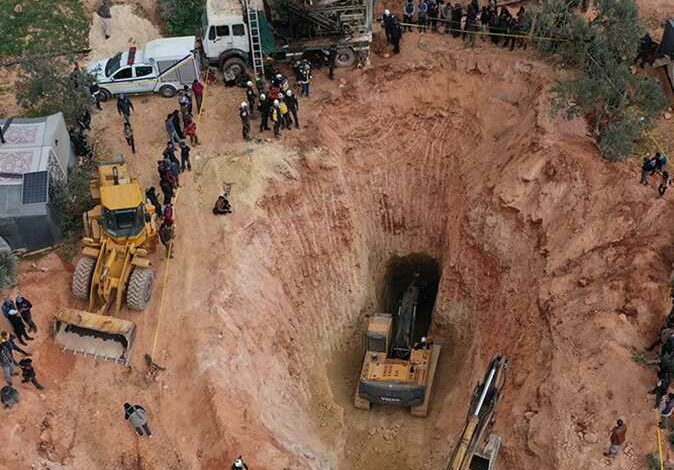 Egypt expressed its sincere condolences to Morocco and the family of Rayan, a five-year-old boy who fell into a well and was retrieved on Saturday evening.
The Moroccan Royal Court had announced the boy's death, after he was stuck in a well in the city of Chefchaouen for five days.
Last Tuesday, Rayan fell into a narrow, uncovered water well near the family's home in the village of Ighran in the Chefchaouen region in northern Morocco.
Efforts to rescue the child began on Wednesday morning, and rescue teams were able to provide the child with water and oxygen through tubes.
The issue made headlines across the Arab world.
The head of Al-Azhar, the top religious institution in Sunni Islam, mourned Rayan.
Al-Azhar Sheikh Grand Al Sheikh Ahmed al-Tayyeb offered his sincere condolences and sympathy to Rayan's parents, and to the King, government and people of the Kingdom of Morocco, calling on "the Almighty God to inspire his family and relatives patience and solace."
The Grand Mufti of Egypt, Shawky Allam, also expressed his condolences.
Allam wrote on his official page on Facebook, saying: "The heart grieves, the eyes shed tears, and we are saddened by your death Rayan."
The Supreme Council for Media Regulation in Egypt also offered its sincere condolences and sympathy to the boy's family.