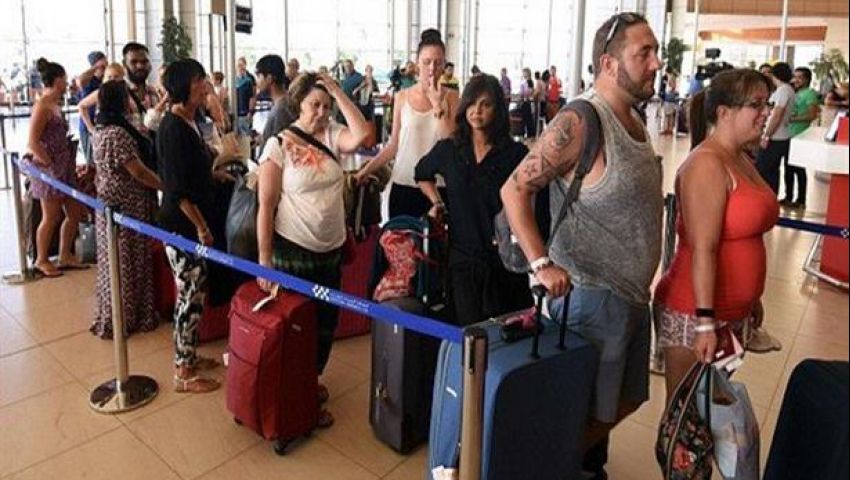 Russia's tourist newspapers reported that Russian tourists are paying attention to the low-budget Egyptian resorts during their holidays after the Cairo-Moscow air flights resumed in April.
Russia Travel News newspaper said that tourist experts still consider the total costs of travel from Moscow to the Egyptian resorts on the Red Sea and the Mediterranean through Cairo.
Egyptian tourist companies will organize four to five-day-tours from Cairo to Luxor and Aswan, as well as encouraging Russian tourists to visit Alexandria, al-Alamin cities and Red Sea's resorts close to Cairo until direct Russian flights to Sharm el-Shikh and Hurghada are resumed.
Meanwhile, Vestnik Ator newspaper said that tourism companies in Egypt will organize travel for Russian tourists to Ain al-Sokhna on the Red Sea as its location is only 140 kilometer from Cairo.
Russian tourists will arrive in Cairo, stay in cheap hotels and see the main attractive sites. They then travel to Ain al-Sokhna in which they will stay in three to five star hotels, the newspaper added.
Member of the Egyptian-Russian business council Mostafa Khalel said that the costs of four days and three night tourist programs to Ain al-Sokhna or Alexandria start at US$600 with prices increases according to the type of resort and transportation.
Former chief of the Egyptian Tourism Federation Elhamy al-Zayat said, "the Cairo-Hurghada road will be the most attractive for the Russian tourists, as travelling to Hurghada will cost around US$30 by bus while round trips will cost US$250."
Zayat asked the tourism companies to "promote the Egyptian product at present before the the tourist season of winter will start in September."
Edited translation from Al-Masry Al-Youm