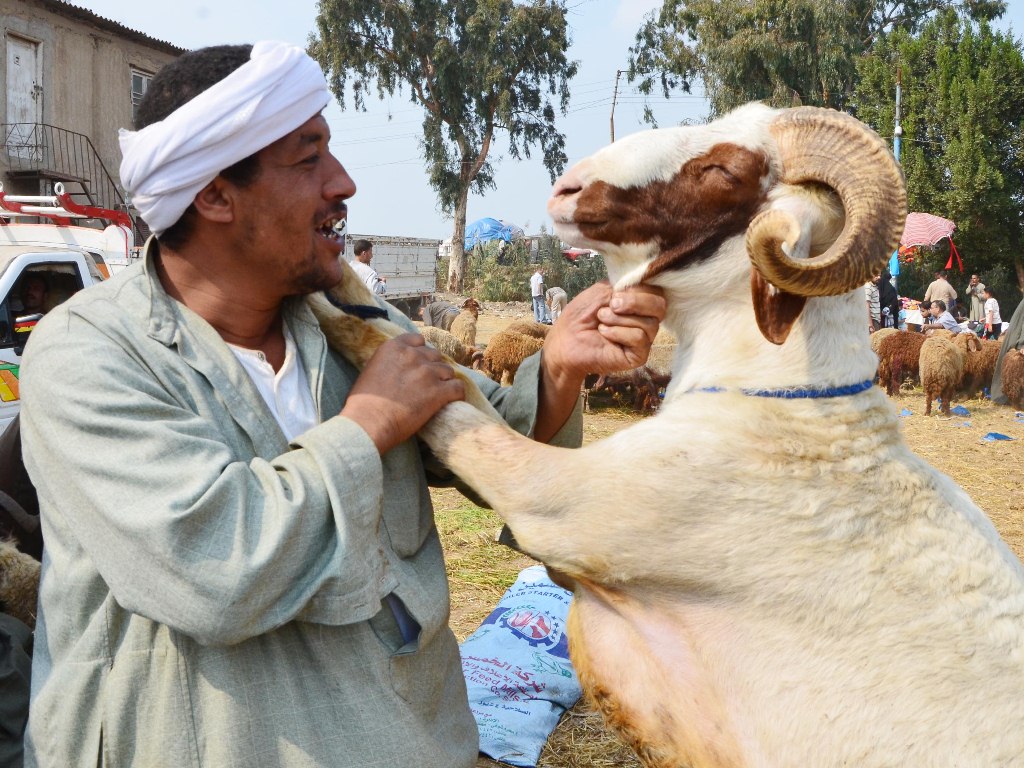 Muslims in Egypt are preparing to celebrate Eid al-Adha on Sunday and in the midst of celebrations, the nation's ministries and governorates have declared a state of emergency.
The Ministry of Religious Endowments has set up dedicated prayer areas, as buses for tourist places have increased, Nile cruises are being operated, and public beaches opened up for free.
The Health Ministry has intensified the presence of medical teams in all hospitals, raised the level preparedness in the ambulance authority, and deployed 3,000 ambulances to public gatherings, parks, gardens, perimeter of mosques, places of prayers and roads, in addition to 10 river ambulances, two helicopters, and strategic blood stocks.
The ministry has also intensified control over places that manufacture, display, sell and preserve meat, while its have teams checked on the products and their suitability for human consumption, ensuring that all food establishments meet health requirements.
Minister of Local Development Mahmoud Shaarawy instructed to activate the ministry's operation room, directing crisis management to work around the clock, communicate with the operation rooms and coordinate with the Cabinet until the end of the holiday.
The governorates concluded their preparations for the Eid holiday. The governors declared that slaughter houses receive animals for slaughter for free during Eid.
Edited translation from Al-Masry Al-Youm