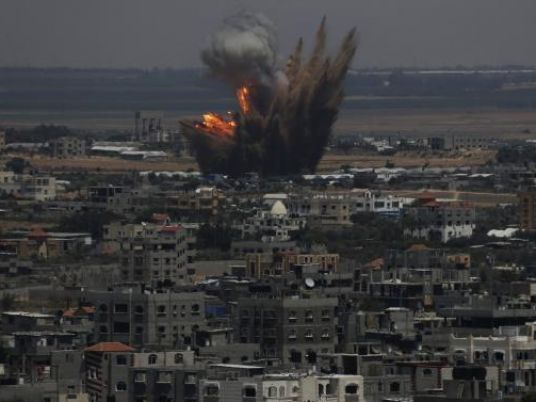 Egyptian authorities agreed to open the Rafah crossing Thursday to receive Palestinians injured by Israel's airstrikes on Gaza,
the Palestinian embassy in Cairo said in a statement.
Meanwhile, North Sinai's governor has announced a state of emergency at all area hospitals.
A medical team was dispatched to Rafah and Arish hospitals to care for the injured. Critical cases will be transferred to Cairo.
At least 75 Palestinians have been injured in the current conflict.
Hamas leader Khaled Meshaal told Al Jazeera that he is seeking help from Arab nations, most importantly the Egyptian armed forces.
"We are waiting for Egypt's great army [to respond]," he said.
Foreign Ministry Spokesperson Badr Abdel Aaty expressed Egypt's concern on Wednesday over escalation of violence in Palestine, as Israel launched military operations against Gaza strip, ruled by Hamas, in response to missiles fired against Israel.
Abdel Aaty called on both sides to show self-restraint and to refrain from violence. He warned against complicating the situation, which would make a return to negotiations difficult.
Edited translation from MENA