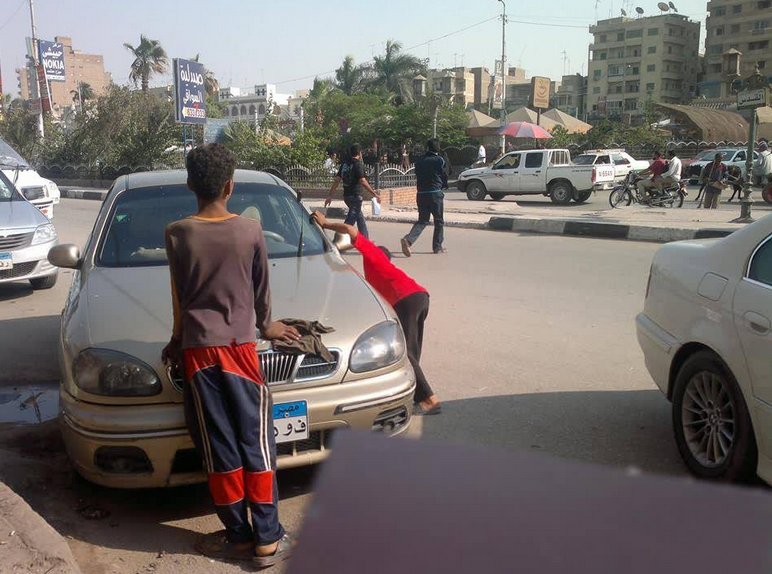 Egypt's parliament approved on Thursday a new law which aims to regulate the work of parking attendants (Arabic: sayes) around the country by setting six specifying conditions for them to abide by in order to obtain a work permit as well as establishing a committee to manage parking lots in each governorate, state newspaper Al-Ahram reports.
According to the law, the committee will be responsible for issuing decisions and regulations to govern the scope of the parking attendant's work, identifying areas in need of them, determining their working hours, as well as the maximum fee to be imposed on vehicle drivers for using the service.
The committee will be headed by the governor of each of the country's governorate, members of the Security Directorate, head of the Traffic Authority, a representative from National Security as well as the criminal prosecution, Al Ahram said.
Interested Egyptians who aspire to work as parking attendants should be at least twenty-one years of age, the law, which will be published in the official gazette shortly, states.
It also mandates them to be literate, hold driver's licenses, and to never be previously convicted in a court of law. The law also stipulates that a drug test should be conducted with a negative result before a licence can be issued to work as a parking attendant in Egypt.
The newly approved law also sets a punishment of up to six months in prison and an LE5000 fine for those practicing the profession without a permit. The punishments double if the offence is repeated.
A large portion of economic activities in Egypt is carried out informally, that is, without state regulation, and the new law is seen as part of the Egyptian government's efforts to formalize informal economic activities.