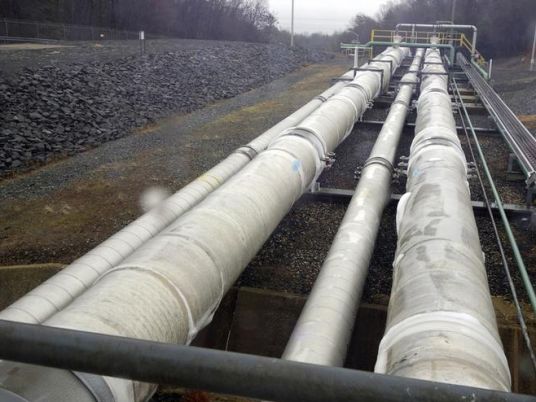 Egypt paid $2.1 billion of its debt to foreign energy companies, Oil Minister Sherif Ismail said on Wednesday, a move that could improve the investment climate and ease the country's worst energy crisis in decades.
The payment was the third batch to energy firms in the past year, though the government still owes $3.1 billion, Ismail said in a statement.
The statement did not identify the amounts specific companies would receive, but the foreign firms owed money by the Egyptian government include British majors BP and BG, the UAE's Dana Gas, and Italy's Eni.
Egypt has delayed payments to oil and gas firms as its economy has been hammered by almost four years of instability since a popular uprising ousted autocrat Hosni Mubarak.
Arrears began to accumulate before the revolt, but worsening state finances saw the debts mount to billions of dollars while the government diverted gas earmarked for export to meet domestic demand.
Mounting debt has hampered investment in the energy sector, though recent moves by the government to address the issue has begun to improve energy firms' confidence in Egypt.
Egypt made payments of $1.5 billion in December 2013, and $1.4 billion in October 2014 and said in November that it intends to repay all its debt within six months.
British oil major BP has announced a $12 billion investment in Egypt over the next five years and the president of BG Egypt said he was confident the government was doing its best to improve investment prospects.