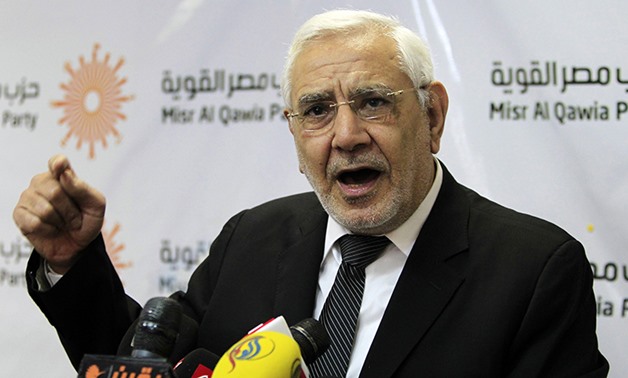 Egyptian judicial authorities on Monday ordered that 50 leaders of the outlawed Muslim Brotherhood group be placed on the state's terrorism list.
Local media reported that the Cairo Criminal Court issued a decision to include the 50 leaders for five years starting from the date of the verdict. These  include Abdel Moneim Abul Fotouh, Mahmoud Ezzat, Hassan Malek, Ahmed Abdel Moneim Abul Fotouh, and Omar al-Saidi.
The court also decided to keep the Muslim Brotherhood group on the terrorism list for five more years.
The Egyptian authorities banned the activities of the Muslim Brotherhood in 2013, when the group was included in the terrorism list after overthrowing the rule of the late Muslim Brotherhood President Mohamed Morsi.
The Cairo Summary Proceedings Court on January 18 ruled to seize the funds of 89 members of the outlawed Muslim Brotherhood terrorist group, which will be transferred to the state treasury.
The court ruling concerns a lawsuit filed by the Muslim Brotherhood's Funds Inventory Committee, requesting they be enabled to dispense the funds of the 89 terrorists.
The lawsuit included all of the heirs of ousted President Mohamed Morsi, the former Supreme Guide of the group Mohamed Badea, and his deputy, Khairat al-Shater, and members and allies of the brotherhood: Safwat Hijazi, Mohamed al-Beltagy, Mohsen Rady, Asaad Sheikha, Abd al-Rahman al-Barr, Ayman Hodhod, and more.