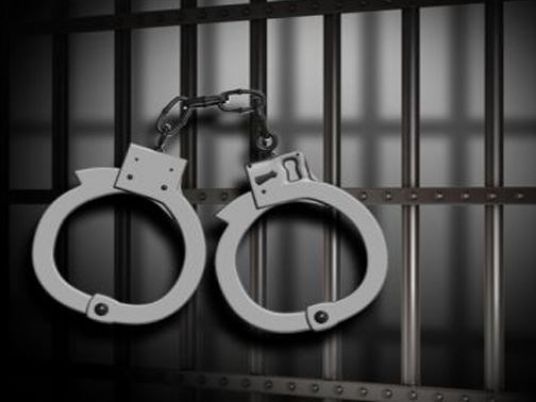 Egypt police said Wednesday they had arrested "the most dangerous thief," known for robbing flats in Cairo and Giza. The suspect had made a fortune of over LE80 million from criminal activity.
The main suspect Magdi, 50, was arrested along with his partner Ashraf, 44. The perpetrators would rob apartments, while the inhabitants were out, by breaking door locks.
Magdi was indicted for 27 criminal cases, and has received a verdict of 27 years in prison. His accumulated fortune was through a variety of robberies, varying between gold, money, apartments, shops, and land lots. Ashraf was indicted in one theft case for which he has received a sentence of 6 months imprisonment.
Cairo police detectives were on the look-out for the perpetrators and set traps at locations the men frequented, which led to the suspects arrest.
Upon their arrest, the men were in possession of two cars, a gun, LE10,000, and a bag containing the tools they used for the robberies (door locks, saw, hammer, lever, a set of screwdrivers and keys).
Magdi confessed during police investigations that they had committed 41 incidents of house burglary, using the same methods, in the areas of Nasr City and Dokki, adding the role of Ashraf was limited to keeping watch in case someone noticed them.
The police found the suspects had put around one kilogram of gold jewelry for sale at some jewelry stores.
When detectives inspected Magdi's house they found 2 Kg of gold and diamond. He confessed that he had also deposited 10 Kg of gold jewelry into a safe deposit box at a bank.
Magdi's confessions included admitting to thefts of 12 apartments, 11 shops, a villa and land lot in 6th of October City. Police also found, during inspection, four investment certificates registered under his son's name, worth a total of LE4 million. In addition, six bank accounts were discovered, where he deposited the cash from his thefts.
A source with the Cairo Security directorate said that the criminal activity of the suspect was centered in Cairo and Giza. His total fortune from the thefts is estimated at LE80 million. The case was referred to public prosecution for further investigation.