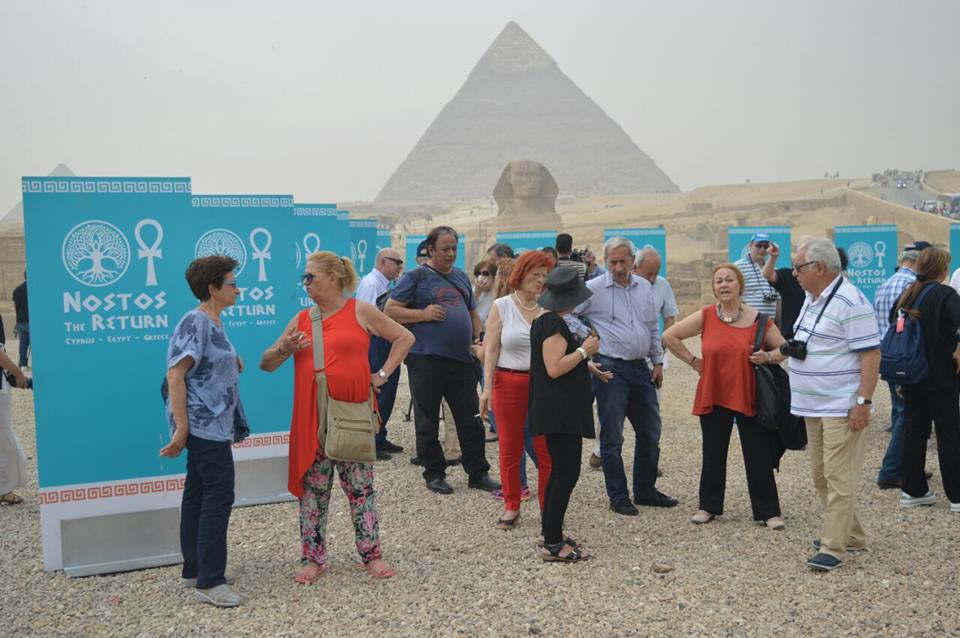 Egypt's Minister of Immigration and Expatriate Affairs, Nabila Makram will be heading to Cyprus on Monday to meet the Commissioner for Overseas Cypriots, Fotis Fotiou, and Cyprus Deputy Minister of Foreign Affairs, Terens Quick, in a tripartite meeting to prepare for "Nostos – The Return 2", the second edition of a roots revival conference between Egypt, Greece and Cyprus.
The first edition of 'Nostos -The Return' was held in Egypt in April under the auspices of Egypt President Abdel Fattah al-Sisi and his Greek and Cypriot counterparts.
"This meeting will coordinate all issues related to the Nostos event, which involves the second and third generation youth from the three countries, and agree on its activities and preparations," Makram said in a statement.
Makram added that the first edition of "Nostos – The Return" conference opened the way for strengthening economic and tourist relations between the three countries. It also deepens the feeling of nostalgia and love for Egypt between the communities of Cyprus and Greece, who lived in Egypt and grew up there for many years.
For his part, Quick said that this tripartite meeting identifies features for the second edition of the event, specifically for Greek, Egyptian and Cypriot youth, in order to consolidate relations and ensure good relations between the three countries.
Nostos – the Return is an initiative launched by Makram in October upon directives from President Sisi.  The event is targeted towards second and third generation Greeks and Cypriots who share heritage with Egypt's past to return to their roots and enjoy the country's rich history.
The initiative also aims at promoting Egyptian tourism through the launch of these events.
Edited translation from Al-Masry Al-Youm