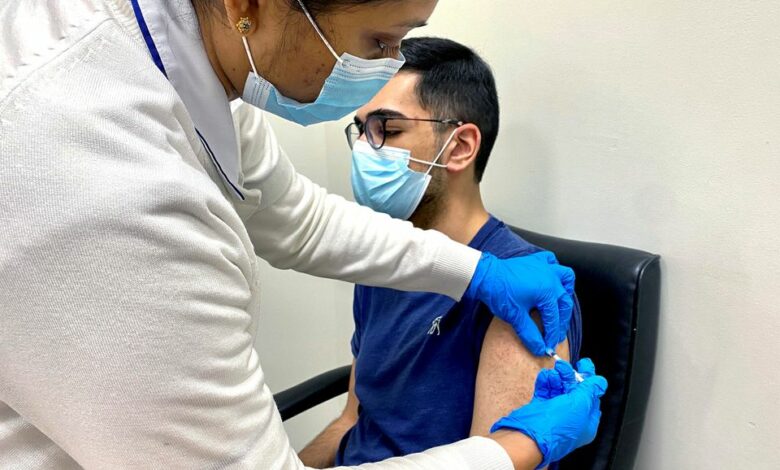 The Minister of Higher Education and Scientific Research, and the acting Minister of Health and Population, Khaled Abdel-Ghaffar on Saturday ordered that all tourism sector workers receive booster doses of the coronavirus vaccine.
He also followed on ensuring that messages are sent to citizens regarding doses (first, second, and booster) of coronavirus vaccines.
This came during the minister's meeting on Saturday evening, with the assistants of the Minister of Health, deputies and directors of the health directorates in the governorates.
The minister was briefed on the periodic reports on the progress of the vaccination process for targeted citizens of all age groups, as well as follow-up on the rates of visits to vaccination centers distributed throughout the country.
This follows up the workflow regarding the vaccinations of citizens, and to ensure the availability of various types of vaccines in all governorates.
The official spokesperson for the Ministry of Health and Population, Hossam Abdel-Ghaffar, said that the ministry is coordinating with the Ministry of Education to vaccinate the rest of the targeted students as soon as they attend school during the second semester.
The vaccination of these students takes place inside schools through mobile medical teams, he explained.
The governorates of Beheira, Gharbia, and Giza have the highest rates of vaccination for the 12-18 year age group, he added, and assured that close follow-ups are being made regarding the progress of supplying governorates with the vaccines intended for school students and citizens older than 18.