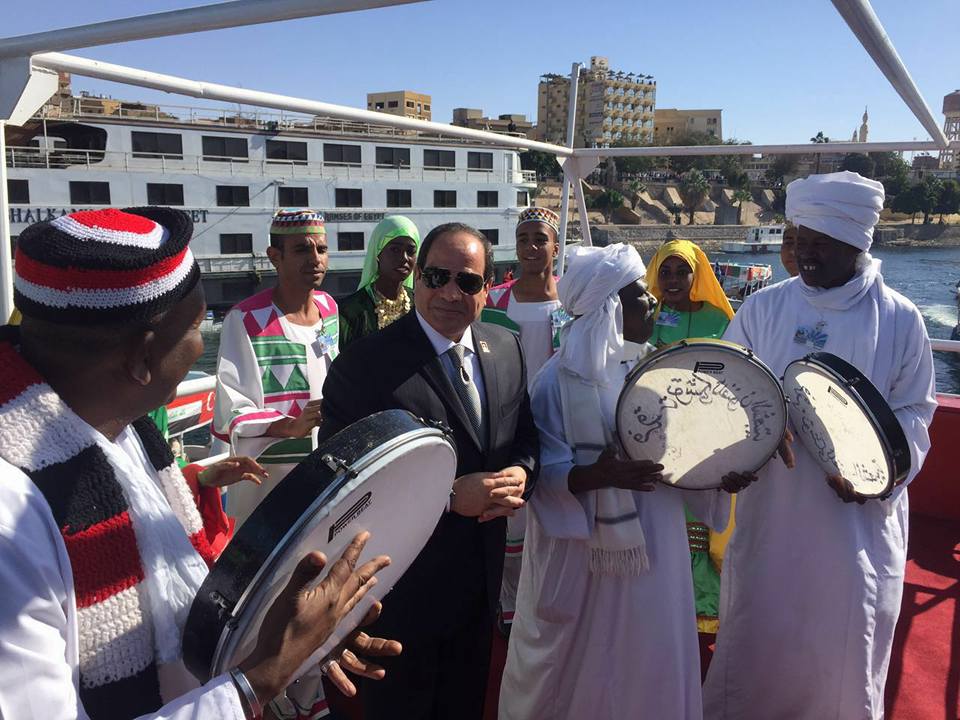 An Egyptian tourism official said on Tuesday that photos of President Abdel Fattah al-Sisi in Aswan will be used to promote cultural tourism at the ITB Berlin tourism exhibition from 8-12 March.
Sisi attended a two-day monthly youth conference in the Upper Egypt city of Aswan in late January. Media outlets published photos of Sisi riding in a horse-drawn carriage with the first lady, and more of him taking photos with tourists.
Mohamed Osman, head of the Upper Egypt tourism marketing committee, said in statements to Al-Masry Al-Youm that cultural tourism companies are using a new method to promote tourism: Culturama.
He explained that this is derived from the word panorama — horizontal elongated photos. These panoramic photos showcase cultural tourism and the president's important visit to Aswan, and will be exhibited with other photos at ITB Berlin.
Meetings with English and German companies took place at ITB Berlin for the Egyptian side to find out their wants and demands, and to increase the volume of tourism flow to Luxor and Aswan.
Egypt has been battling to recover the badly-affected tourism sector over the course of 2016, after years of political turmoil since the 25 January uprising in 2011. This was exacerbated by the downing of the Russian plane in October 2015, which killed all 224 passengers and crew on board, most of them Russian tourists.