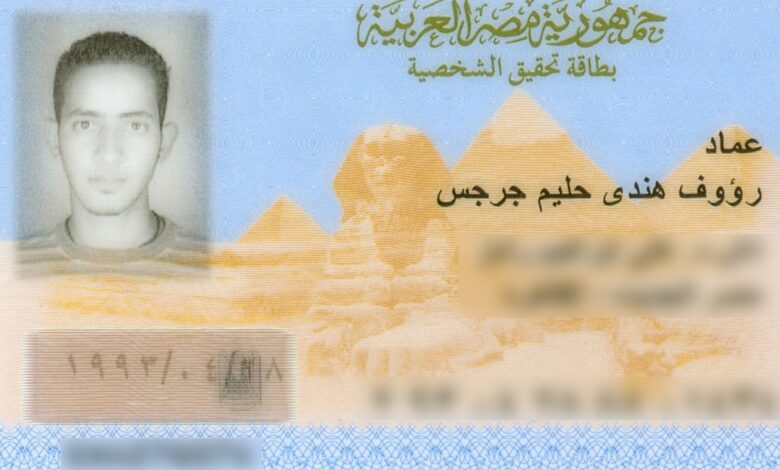 The Interior Ministry announced the launch of the immediate service to issuing national ID card in seven cities across the country, to expand the scope of application of services within the civil status sector for citizens.
The Civil Status Department, affiliated to the Ministry of Interior, will immediately issue new national IDs in the cities of Mansoura in Daqahlia Governorate, Banha in Qalyubiya Governorate, Tanta in Gharbiya Governorate, Assiut, Alexandria, Cairo and Giza.
It will later be issued in all governorates.
In a statement, the Civil Status Department said hotline number 15340 has been allocated to provide services for issuing a national number card, birth certificates, marriage, divorce and death certificates.
The statement added, after calling the hot number service, a representative from the Civil Status Sector will head to the service requester's home and deliver the required document on the same day.
The Ministry of Interior also launched a website through which citizens can issue the national ID cards, family registration and birth certificates and other documents remotely as soon as possible with the following steps:
Logging on to the Civil Registry Sector website of the Ministry of Interior.

Recording the required data for the applicant.

Choosing the method of payment of the specified fee.

Clicking "Accept".
The Ministry of Interior said that the issuance of documents via the Internet, such as the national ID card, requires that the requested service be for the same person as the applicant.