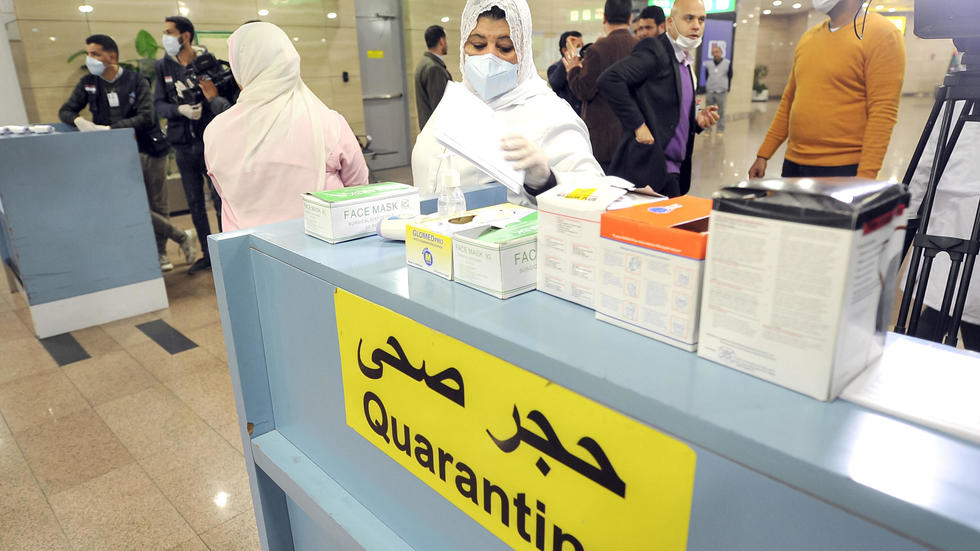 Egypt has continued taking measures to confront the coronavirus dilemma with the recent purchasing of 250,000 detectors, and also increasing the number of coronavirus laboratories nationwide to eight, Minister of Health Hala Zayed said Saturday.
These detectors will be shipped and supplied to airports to screen travelers coming from countries facing a coronavirus outbreak, she said, adding that the results from these fast detectors appear within 30 minutes.
Confirmed positive cases will be quarantined and referred to laboratories to take samples, she added.
Her statements came about during a press conference with Prime Minister Mostafa Madbouly, Minister of Tourism Khalid Anany and Civil Aviation Minister Mohamed Enabah.
Madbouly said that countries worldwide have begun using these fast new detectors recently to screen for the virus.
He asserted that Egypt will not hesitate to utilize the latest means or technologies against the coronavirus. These detectors will show whether the case is negative or positive, with a specialized analysis to confirm the results, he said.
Madbouly directed Zayed, Anany and Enabah travel to Luxor on Sunday to ensure the measures are being acted out smoothy and meet up with tourist groups.
On Sunday the three ministers inspected Luxor International Airport's quarantine room upon their arrival, ensuring that the precautionary plan against the virus was being implemented properly.
Zayed said that her ministry is working with the tourist and civil aviation ministries to ensure that all preventive measures are being implemented, following up airports and ports during the entire day.
Airports and any means of transport within them have been disinfected and sterilized according to the health ministry's instructions and the World Health Organization's guidelines, Enabah said.
Egypt announced on March 5 its third coronavirus case – an Egyptian national returning from travels abroad from Serbia through France, where he spent a 12 hour layover. 
Egypt had previously confirmed two coronavirus cases, both of which were foreigners. 
The first case recovered from the virus and left quarantine earlier in February after testing negative, while the second case, a Canadian national, remains in quarantine, along with 1,500 others at his workplace who may have been in contact with him.