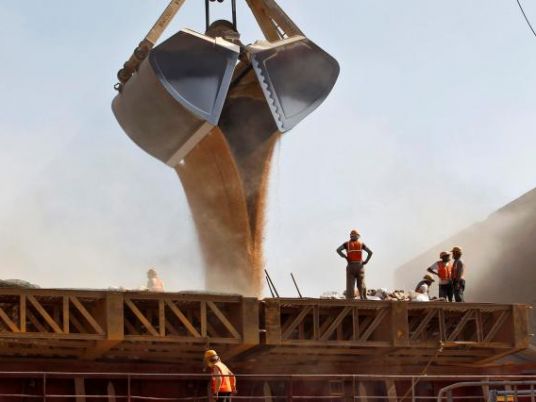 Egypt's Supply Minister Khaled Hanafi announced in a statement Sunday plans to buy 300,000 tonnes of wheat from Russian and Romania in the new fiscal year.
According to Hanafi, the General Authority for Supply Commodities (GASC) has drawn up contracts to purchase the wheat in the ministry's second tender of the fiscal year 2016- 2017.
The average price of a tonne in this tender is US$174.99, Hanafi said, and the purchase amounts to 120 tonnes of Russian wheat, and 180 tonnes from Romania.
Egypt returned to purchasing wheat from the global market last week, after the local wheat harvest came to an end for this year. In the first tender after the local harvest — the first purchase from abroad in six months — Egypt bought 180 tons of Russian and Ukrainian wheat.
GASC purchased over five million tonnes of domestic wheat during the harvest season, which ended last month.
Edited translation from Al-Masry Al-Youm