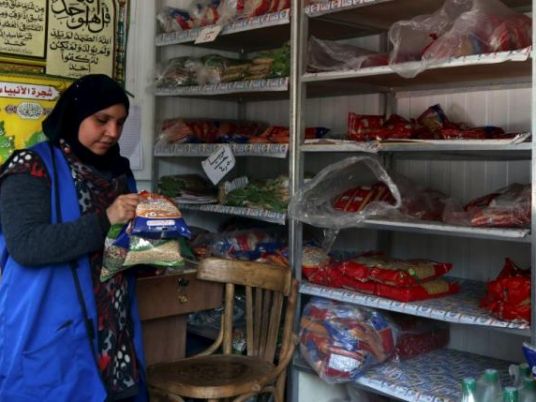 Egypt ranks third place among Arab countries on the Global Hunger Index for 2016 and in 59th place among 118 countries surveyed, according to the Central Agency for Public Mobilization And Statistics (CAPMAS).
On the Global Food Security Index, Egypt came in 57th place.
A study by CAPMAS on the economics of food security in Egypt pointed to the rising deficit rate of the wheat crop from 6.4 million tons to 10 million tons during the period from 2006 to 2015, marking a 55.7 percent increase in the deficit. It also showed a decline in Egypt's self-sufficiency rate for wheat, from 56.4 percent to 49.1 percent. The average individual share went down from 192.4kg to 173kg annually.
The study also indicated a decline in the excess amount of rice crop during the same period from 976,000 tons to 141,000 tons, marking an 85.6 percent drop. The self-sufficiency rate went down from 126.5 to 102.6 percent, while the average individual share rose from 48.3kg to 57kg annually, marking an 18 percent increase.
The deficit of fava beans, according to the study, decreased from 338,000 tons to 267,000 tons, a rate of 21 percent. The self-sufficiency rate dropped from 43 to 31 percent, while the average individual share decline from 6.5kg to 3.6kg annually.
Edited translation from Al-Masry Al-Youm