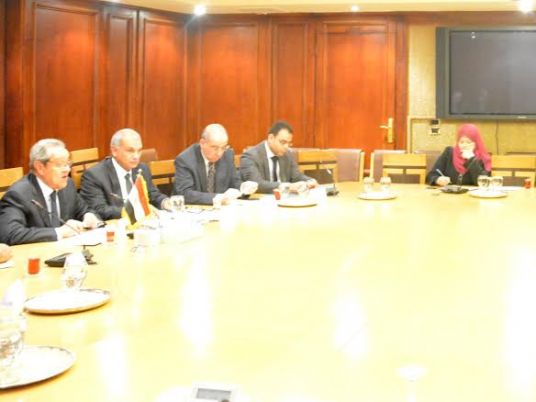 Mounir Fakhry Abdel Nour, Minister of Industry, said that Egypt will receive a delegation of representatives to major Italian companies, headed by Carlo Calenda, Italian Deputy Minister for Economic Development during the month of February to discuss further cooperation with Egypt in a number of joint projects, especially in the agricultural field.
Abdel Nour said during a meeting between Italian Minister of Agriculture Maurizio Martina, who is currently visiting Egypt, that the implementation of the green trade initiative with Italy aims to support trade in agricultural goods between Egypt and the European Union via Italy, improve productivity rates and standards of Egyptian agricultural products to reach European standards, cooperation in the field of transport between the Egyptian and Italian ports, as well as simplifying customs procedures to facilitate the access of goods and products between the two countries.
The minister also confirmed the existence of a number of major national projects Egypt has recently prioritized and welcomed Italian cooperation to acheive them, including the Suez Canal project, especially in the field of shipbuilding industry and the development of a number of marine ports.
The minister added that the development of the Golden Triangle is a government priority to increase mining and industrial opportunities before a large number of companies, as well as the North Coast Development Project.
Martina pointed out the keenness of the Italian government to actively participate in Egypt's next economic summit, which the Italian prime minister promised to attend.
The Italian minister also called on Egyptian companies to participate in the Expo Milan exhibition organized by Italy during this year, which is one of the world's most important international exhibitions.