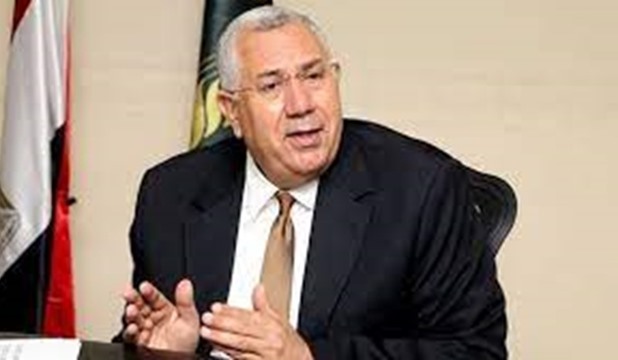 Minister of Agriculture and Land Reclamation El Sayyed el Quseir asserted that Egypt supports negotiated solutions to confront global crises, noting that the world should move to put an end to the major challenges it is facing.
The minister's remarks were made during his meeting with Executive Director of the World Food Programe (WFP) David Beasley on the fringe of his participation in the 50th Session of the Committee on World Food Security which is organized by WFP in the Italian capital of Rome from October 10 to 13.
During the meeting, Quseir praised the close cooperation between WFP and Egypt and their sustained coordination through the WFP country office in Cairo.
The minister underlined that the coronavirus pandemic, the Ukraine-Russia crisis as well as climate change have all had a negative impact on the global food chains and caused hikes in food prices.
Beasley, on his part, highlighted the constructive cooperation between Egypt and WFP over many decades, noting that during his recent visit to Egypt, he inspected a number projects in Luxor and was briefed on a number of successful local models in the field of agriculture.
He also reiterated that WFP is working hard to alleviate the impact of wars, conflicts and other world crises on peoples around the world, pointing out that in recognition of all its efforts to serve humanity, the WFP won the Nobel peace prize in 2020.
At the end of the meeting, Quseir handed over to the WFP director an invitation to attend the "Agriculture and Adaptation Day" which is to be held on the fringe of the UN climate conference, COP27, on November 12, noting that the Ministry of Agriculture and Land Reclamation would launch during the event an initiative on food and agriculture for the sake of sustainable transition in the presence of a galaxy of leading world figures.
Quseir also presented to Beasley another invitation to attend other meetings during COP27 pertaining to food security on November 8, while the WFP director invited the Egyptian minister to attend the WFP executive council meetings on November 16 during which the minister will deliver a word on cooperation between Egypt and the organization in the field of agriculture.