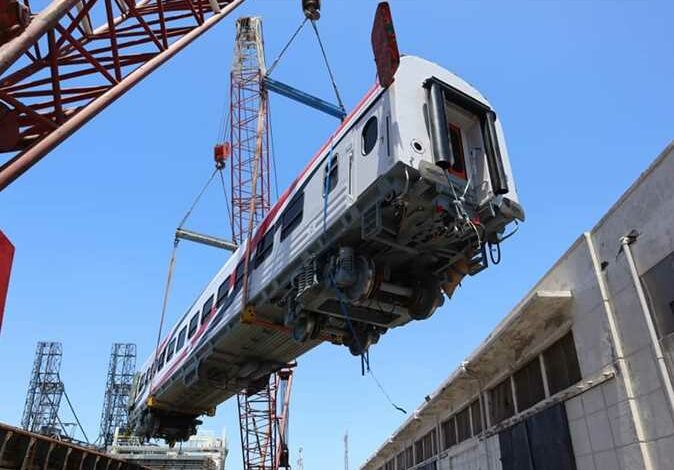 Minister of Transport Kamel al-Wazir on Tuesday announced that Egypt has thus far received 381 new passenger vehicles, following the latest batch of 28 third-class vehicles with dynamic ventilation.
Egypt will receive up to 1,300 passenger vehicles in installments, 800 of which are air-conditioned vehicles; these include 180 luxurious second-class vehicles, 90 luxurious first-class vehicles, 30 air-conditioned buffet vehicles, and 500 dynamic ventilated third-class vehicles.
This comes as part of a new service offered to passengers for the first time in the history of Egypt Railways.
Wazir said that these new vehicles will help raise the efficiency of daily operations and the regularity of operating schedules.
The new vehicles will join according to the daily operating schedule of the railway, he explained, so that citizens can monitor the entry of completely new trains every month which thereby contributes to the continuous improvement of the service.