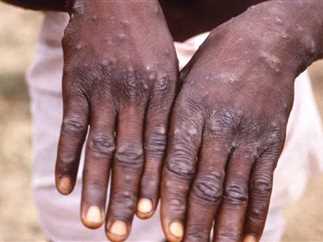 Egypt recorded the first monkeypox case for a 42-year-old man, on Wednesday, the Ministry of Health and Population announced.
The Ministry of Health and Population announced that as part of the continuous followup to the epidemiological situation, an Egyptian citizen tested positive for monkeypox virus infection, as his infection was discovered through the epidemiological surveillance procedures carried out by the ministry, and he was held in an isolation hospital.
The patient is 42 years old, and has a residency permit in a European country that he recently frequented, the ministry said.
The patient is in a stable general condition, and all health and preventive measures have been taken with his contacts, according to the treatment and follow-up protocols approved by the World Health Organization.
Monkeypox symptoms include fever, headache, muscle pain, back pain, swollen lymph nodes, shiver, and exhaustion.
The symptoms of monkeypox generally last from 14 to 21 days. The severity of cases depend on age, extent of exposure to the virus, patient health and the severity of complications. Symptoms are usually mild and most people recover within a few weeks, after receiving treatment in a specialized hospital.
Once a fever occurs, the rash begins on the face, then spreads to other parts of the body, and then progresses to a painful rash and open sores, usually starting on the face.
If the rash spreads to the eye, it can cause blindness.
According to the Ministry of Health, despite the similarity in the names and symptoms, the monkeypox virus is completely different from the chickenpox virus, as they are from two different families. The monkeypox virus belongs to the "poxviruses" family, while the chickenpox virus belongs to the "herpesviruses" family.
The ministry added there is no immune overlap between the two viruses, and getting a vaccine or being infected with one does not protect against the other.
It added swollen lymph nodes are a distinctive symptom of monkeypox, which is not found in chickenpox.
Monkeypox was first discovered in 1958, that is, 64 years ago, when a disease similar to smallpox broke out in research colonies in which monkeys were collected, hence the name "monkeypox" emerged.
The virus is transmitted to humans from a variety of wild animals, but its spread from one person to another is limited so far.
The White House said it has provided more than 1.1 million doses and helped boost domestic diagnostic capacity to 80,000 tests per week.