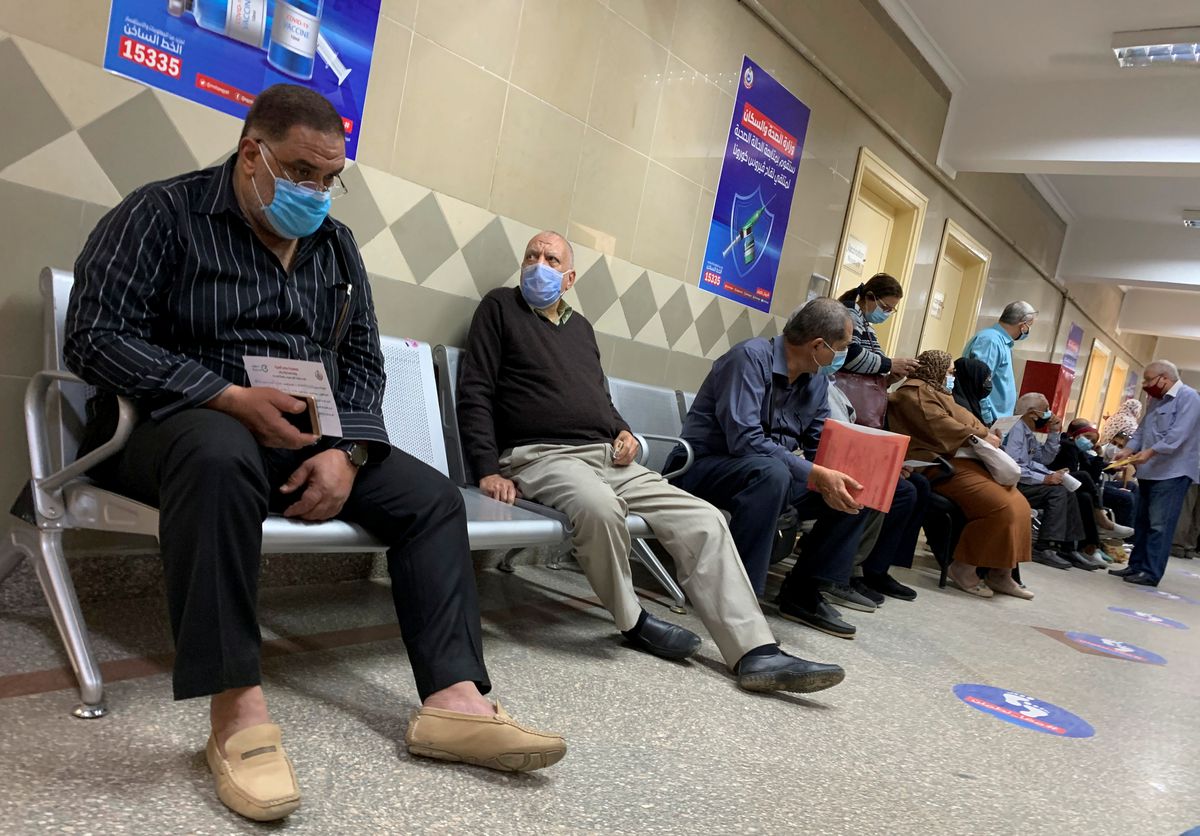 Egypt recorded a new rise in coronavirus infections in early March, as the latest statistics of the Ministry of Health and Population showed that an average of 61 new infections were recorded within a week, bringing total infections to 515,759 since the beginning of the pandemic.

Three deaths were recorded in the week, bringing the total death-count to 24,812.
Egypt has seen a slight rise in the number of coronavirus cases recently, which did not affect the rate of hospital admissions, the spokesperson for the Ministry of Health Hossam Abdel Ghaffar said.
The symptoms of the virus have not changed so far and still affect the respiratory system, he said.
Several other symptoms may show on infected people, but respiratory symptoms are the basis for infection, he added.
Abdel Ghaffar added that the Omicron strain still make sup most of the infections in Egypt, and no new variations of the virus have been detected recently.
Raiding herd immunity
The ministry is working to increase the rate of vaccinations to raise community immunity. The total number of Egyptians  vaccinated against the coronavirus has reached about 41 million people, with a total of 100 million doses of different types of vaccines.
A stock of about 56 million doses is available with the Health Ministry, he added.
Abdel Ghaffar said that the ministry is continuing its door-knock vaccination campaigns across the country, whicve have vaccinated four million people since January 29 until March 1.
The virus is far from over, Abdel Ghaffar stressed, adding that preventive measures must be followed including wearing face masks in places of gatherings, and poorly ventilated places.
The home isolation period should be adhered to for a period of ten days when symptoms first show on the infected person.
A stimulus dose of the vaccine should be received after six months of the date of the last dose for adults, and after three months for the elderly or those who suffer from chronic diseases or weak immune system.