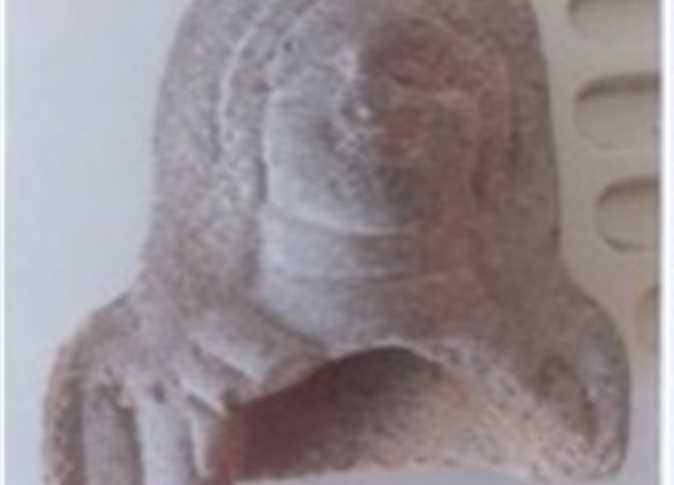 On Thursday, Egypt's Ministry of Tourism and Antiquities announced that the Egyptian Embassy in Italy had recovered two antique pieces from the Greek and Roman eras that were smuggled from Egypt into Italy.
The recovery falls into the framework of Egypt's relentless efforts to recover Egyptian antiquities smuggled abroad.
The first piece is a pottery bust of a woman, and the second is a small pottery vessel with a wide mouth and a handle that connects the mouth to the body. The two artifacts date back to the Greco-Roman era, and were seized in the Genoa region of Italy by security authorities.
Egyptian Ambassador Hisham Badr and General Roberto Riccardi, the commander of the cultural property crime unit in the Carbonari, presided over the return of the artifacts.
Badr stated during that ceremony that the event comes as part of constructive cooperation between the two countries to preserve the cultural heritage of the Egyptian and Roman civilizations. He also expressed appreciation for the fruitful and continuous cooperation from Italian authorities.
General Supervisor of the Recovered Antiquities Department, Shaaban Abdel Gawad, said that the case dated back to December 2019, when multiple artifacts were smuggled into Italy from different countries, including two from Egypt.
Egypt was able to prove its ownership of the two pieces which were stolen from an archaeological site as a result of stealth digging, he added.
Egypt signed a bilateral agreement with Italy in the field of recovering smuggled antiquities in 2008, through which Egypt succeeded in recovering 195 artifacts, in addition to 21,660 coins from Italy in 2018.