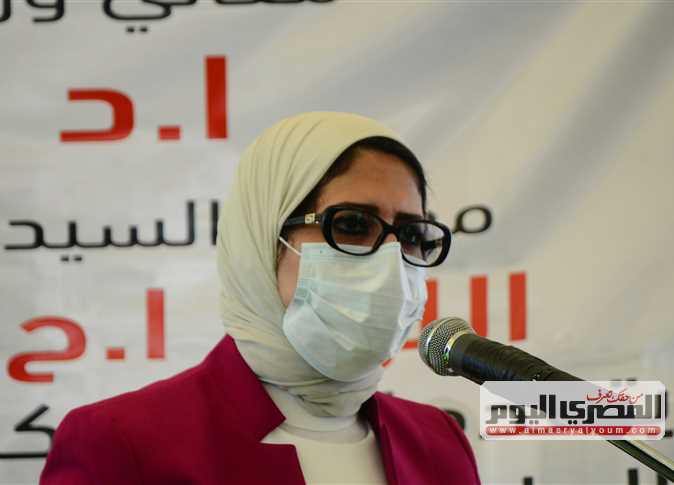 Egypt's Health and Population Ministry announced 911 new coronavirus cases on Wednesday, up from 788 on Tuesday, 718 on Monday, and 664 on Sunday.
The ministry also announced 42 virus-related deaths and 398 recovering cases. Egypt has now recorded a total of 127,972 confirmed cases, 107,961 recovered cases, and 7,209 virus-related deaths.
Egypt has officially entered the second wave of the pandemic, after cases have risen steadily over the past month.
Government officials continue to urge the public to adhere to precautionary measures against the virus, and the Egyptian Cabinet has called on authorities to strictly enforce the country's mask mandate, which applies to all public transportation and indoor public spaces.
Health and Population Minister Hala Zayed said, in a press conference on Wednesday, that Greater Cairo and Alexandria have been reported the highest case numbers since the onset of the second wave.
Zayed called on citizens to be careful, wear a mask, and and adhere to precautionary measures to combat the virus.
Zayed explained that the treatment of simple cases at home and home isolation have been proven to cure the virus, and therefore this is advised for minor cases.
As for critical cases, the government has allocated 27 hospitals for isolation, in addition to 80 fever and chest hospitals.
She pointed out that there is an increase in the rate of cases of infections, but the increase has yet to reach the escalation that Egypt witnessed during the height of the first wave, and therefore there is no need for fear or anxiety.
Zayed noted that every citizen is responsible for himself and his family in the necessity to adhere to social distancing and maintain the precautionary measures, especially since winter is the most difficult stage in curbing the spread of coronavirus.
Edited translation from Al-Masry Al-Youm