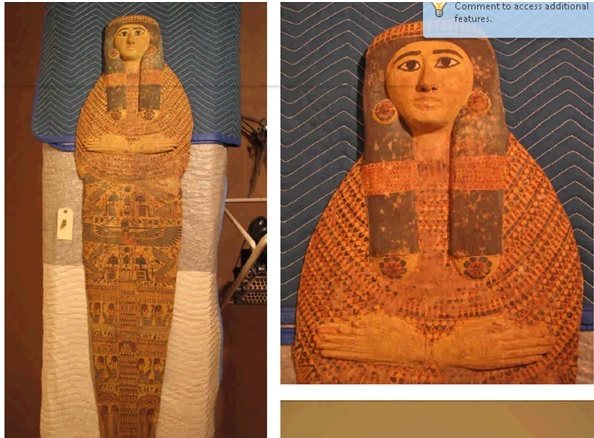 Egypt's ambassador to the United States Yasser Reda said on Saturday that Egypt and the US authorities have agreed on the return of four stolen Egyptian Pharaonic artifacts.
The agreement came after the Egyptian Embassy and the Antiquities Ministry presented evidence that the objects had been stolen and taken out of Egypt.
In a statement, Reda said that the Egyptian Embassy took legal steps with US authorities to retrieve the artifacts, and proved that it have been smuggled out of Egypt.
The artifacts are Pharaonic in origin, consisting of two coffins, a linen shroud from a mummy, and the hand of a mummy, the statement said.
The Embassy will host a reception party in November to sign an Egypt-US agreement on transfer of the artifacts, attended by members of Congress and State Department officials.
During and after the uprising of 2011, Egypt witnessed much looting and destruction of cultural artifacts, including Pharaonic objects. Around US$6 billion a year is made by criminals involved in the illegal smuggling of antiquities, according to international estimates.
In April, Antiquities Minister Khaled al-Anani announced the formation of a national committee to develop a comprehensive plan to recover Egyptian antiquities that had been smuggled abroad. The committee, composed of representatives from the ministries of antiquities, foreign affairs and justice, would seek to end the trade forever.