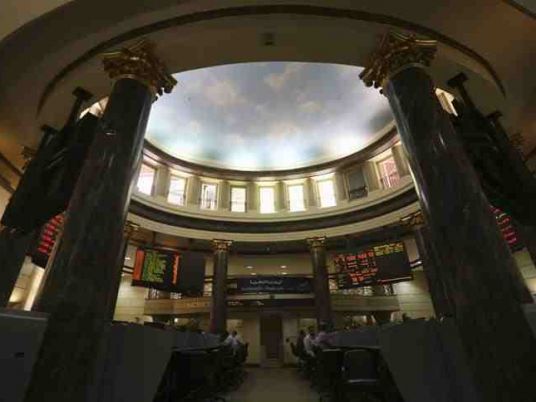 Egypt's stock market benchmark index EGX30 rose by 3 percent during the first half hour of Monday's session, to reach 5,862 points.
The session began with the rise of the index to 1.7 percent in the first five minutes of trading.
The small and middle enterprises index EGX 70 increased by 0.82 percent, while the broader EGX 100 also surged by 0.74 percent.
The stock market reduced its losses yesterday where it's main index EGX30 slumped by 1.7 percent by the end of the trading session.
The international financial and commodity market impacted Egypt's bourse last week, where the main index slumped by 15.4 percent due to the drop in oil prices, the lifting of economic sanctions on Iran and the slowing growth in China.
Oil prices significantly tumbled by more than 6 percent, driving the benchmark Brent Crude prices to retreat below $29 per barrel for the first time since February 2004.