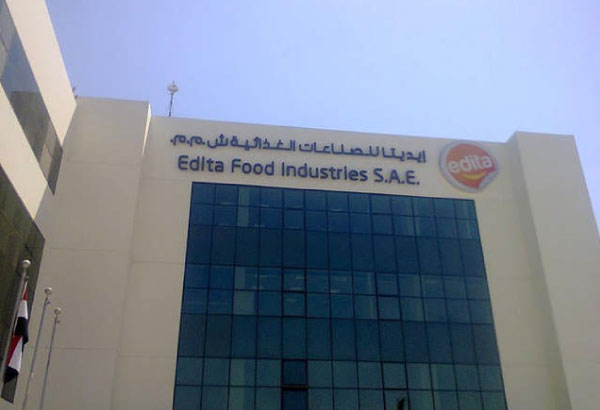 Edita Food Industries, Egypt's maker of Twinkies, said on Monday its sweet factory in Beni Suef had been shut for three days after authorities seized its sugar, raising questions among investors over the way Egypt is handling a supply crunch.
At supermarkets nationwide sugar has all but vanished, prompting media talk of a crisis and pushing the state to rapidly increase imports despite an acute dollar shortage and soaring global prices of the sweetener.
The government has accused factories and traders of hoarding stocks to push up prices, an allegation they deny.
One sugar supplier said raids on factories began last week and mark the latest escalation in confiscations which have hit thousands of wholesalers and packers in recent weeks.
A supply ministry official told Reuters late on Sunday that 2,000 tonnes of sugar were confiscated after Edita was unable to show original invoices for sugar stocks held at Beni Suef.
Edita, one of Egypt's largest food producers, told Reuters it had produced all required documents and denied hoarding.
"We provided all the original documents and invoices to the ministry for the sugar. The factory is now stopped because of the seizure of the sugar – 2,000 tonnes, which is three weeks of sugar for the company. This is a normal amount," said Menna Shams El Din, Investor Relations and Business Development Manager at Edita.
"There is no doubt this sugar was obtained on the private sector and not from subsidized sugar."
Edita's shares plummeted 6.7 percent in early trade. It closed up 4.7 percent but at its lowest ever closing price of 7.95 Egyptian pounds.
The company, which holds local ownership of brands including Twinkies, HoHos and Tiger Trail, said in a statement the closure was temporary and the plant would reopen once its sugar had been released.
Edita has four factories in Egypt including its Beni Suef plant, which makes hard and soft candy. It said sweet production accounted for only 4 percent of its total revenues.
Analysts said the closure would not have a major impact on Edita's profits but would send a negative signal to foreign investors, which Egypt needs to redress the dollar shortage at the heart of its sugar supply problems.
Egypt consumes around 3 million tonnes of sugar annually but produces just over 2 million tonnes, with the gap filled by imports. But traders said high global sugar prices and a rising black market rate for dollars has made it too expensive and risky for many importers to obtain sugar in recent months.
"Getting sugar has really turned into a challenge," said an executive at one food producer, declining to be named.