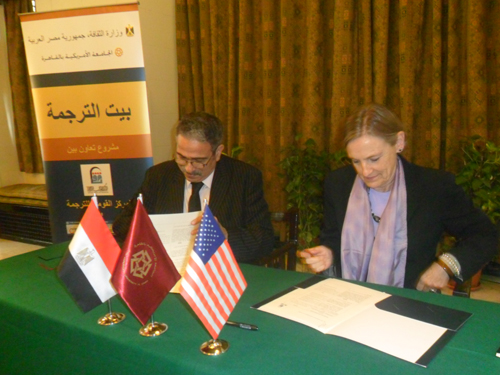 Egypt, one of the world's largest wheat importers, received offers from Russia, Romania, Ukraine and France in its latest wheat tender.
The lowest offer presented was $193.75 a tonne, on a free-on-board basis (FOB) for 55,000 tonnes of Russian wheat, traders said.
A total of 22 offers for wheat were made.
Shipping companies did not take part because the discount Egypt's state grain buyer gives the Egyptian National Navigation Company (NNC) made bidding uncompetitive.
A source at Egypt's General Authority for Supply Commodities (GASC) said the discount was not an issue, but offers provided by traders show only NNC presented offers, while Aston and Union Co. bid freight for their own cargo.
"Most of the suppliers are against the 15 percent discount for the Egyptian flag which gives the edge to NNC," said one Cairo-based trader.
Egypt announced a tender to buy an unspecified amount of wheat for shipment from Sept. 1-10 on Monday.
Mamdouh Abdel Fattah, vice chairman of the General Authority for Supply Commodities (GASC), the country's main wheat-buying agency, is seeking to buy cargoes of soft and/or milling wheat from the United States, Canada, Australia, France, Germany, Poland, Argentina, Russia, Kazakhstan, Ukraine and Romania.
Results are expected after 1530 local time (1330 GMT).
Traders said the following offers were presented in the tender, in dollars a tonne, on a free-on-board basis, unless otherwise stated:
*Bunge: 55,000 tonnes of Russian wheat at $193.75 a tonne, 60,000 tonnes Russian wheat at $195.75 a tonne
*Olam: 60,000 tonnes Russian wheat at $197.20 a tonne, 60,000 tonnes Ukraine wheat at $197.50 a tonne
*ADM: 60,000 tonnes Romanian wheat at $197.29 a tonne, 60,000 tonnes Russian wheat at $202.80 a tonne, 60,000 tonnes French wheat at $214.90
*Venus: 60,000 tonnes Romanian at $197.45 a tonne
*Union: 60,000 tonnes Russian at $197.50 a tonne
*Cargill: 60,000 tonnes Romanian at $198 a tonne, 60,000 tonnes Russian at $200 a tonne
*Louis Dreyfus: 60,000 tonnes Russian at $198.64 a tonne
*Glencore: 55,000 tonnes Russian at $198.86 a tonne
*Nidera: 55,000 tonnes Russian at $200.48 a tonne, 60,000 tonnes Romanian at $204.64 a tonne
*Ameropa: 60,000 tonnes Romanian at $200.88 a tonne, 60,000 tonnes Romanian at $201.88 a tonne
*Aston: 60,000 tonnes Russian at $201.75 a tonne
*Alegrow: 60,000 tonnes Russian at $203 a tonne
*Vitol: 60,000 tonnes Russian at $206.20 a tonne
*Soufflet: 60,000 tonnes French at $211 a tonne
*Invivo: 60,000 tonnes French at $211.89 a tonne
FREIGHT
Traders also said the following freight (ocean shipping) offers were made in the tender, in dollars per tonne:
Russia
*NNC: $11.60, $12.98
*Aston: $12 for own cargo
*Union Co.: $9.25 for own cargo
Romania
*NNC: $11.25
Ukraine
*NNC: $13.20, $16.70 for 55,000 tonne cargo
*NNC: $13.18 for 60,000 tonne cargo
France
*NNC: $17.80