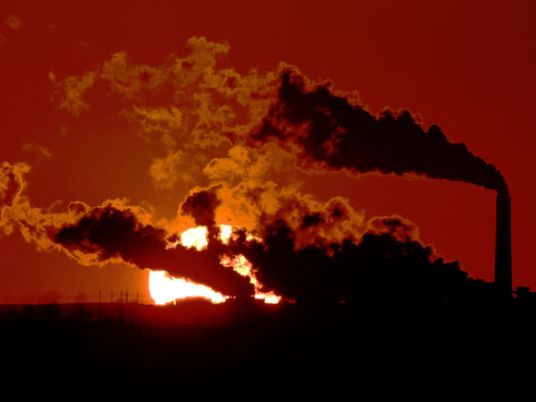 Egypt's Orascom Construction, a subsidiary of OCI, has announced plans to build a 2,000 to 3,000 megawatt coal-fired power plant in Egypt in a joint venture with Abu Dhabi's International Petroleum Investment Co (IPIC).
The proposed project will be subject to government approval, but that is unlikely to be a problem, given the cash-strapped government's focus on attracting investment in Egypt's creaking power sector.
The news from OCI comes a day after the company won a two-year dispute with Egypt's tax authority, hailed by billionaire CEO Nassef Sawiris as a victory for rule of law, adding that OCI would make heavy investments in Egypt.
An OCI statement on Wednesday said that studies would begin immediately on the development of a plant on Egypt's Red Sea coast. It did not reveal the size of the expected investment, but a source close to the deal said that plants of that capacity typically require at least $3.5 billion over four to five years.
"Growth in power generation is crucial to the sustained development of the Egyptian economy," the statement quoted Sawiris as saying. " This is also a strategic step in developing Orascom Construction's infrastructure focus in Egypt and other key regional markets."
Political Pressure
Power cuts have become common as Egypt continues to grapple with the economic turmoil resulting from the overthrow of Hosni Mubarak in 2011 and Islamist President Mohamed Mursi in July last year.
The energy crunch has become a political hot potato in the Arab world's most populous country, forcing the government to divert gas once destined for export to meet burgeoning domestic demand. Egypt has also limited gas supplies to energy-intensive heavy industries to preserve enough for power generation.
The government approved the industrial use of coal in April to reduce the reliance on gas and is looking to diversify its sources of power generation.
Egypt's cabinet said on Sunday that 38 local and international companies had recently applied to build power plants using coal or renewable energy.
Egyptian Investment Minister Ashraf Salman told Reuters in September that power cuts had become the biggest obstacle to luring back foreign investment after three years of political unrest. He said the power sector would be a priority as the government seeks to attract foreign investors.
Lines at petrol stations and a shortage of gas were among the main public grievances against former President Morsy, but oil-producing Gulf allies have come to Egypt's aid since the army, prompted by mass protests, ousted Morsy last year.