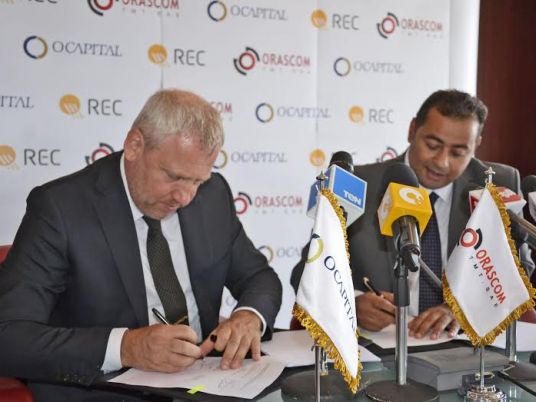 Egypt's Orascom Telecom Media and Technology Holding said on Thursday its first quarter net profit had fallen to 48.73 million Egyptian pounds ($5.49 million) from 373.85 million in the same period of last year.
OTMT reported a net loss of 3.6 billion Egyptian pounds in 2015 versus a net profit of 263.98 million pounds a year earlier.
According to figures released in April, OTMT's operational revenues increased by 12.8 percent in 2015 to 291.420 million pounds, while its financial costs increased to 1.045 billion pounds from 339.635 million a year earlier.