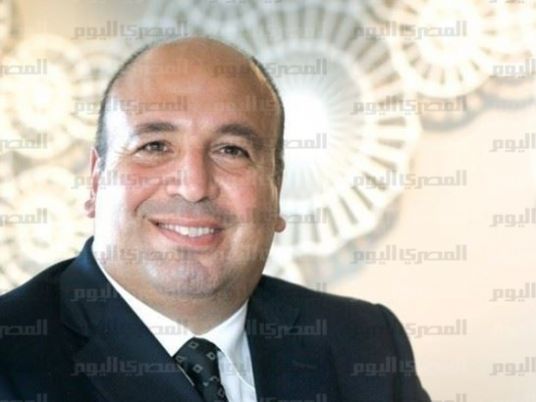 Major Egyptian investment firm Qalaa Holdings is drawing strong interest from Gulf and other foreign investors in a string of non-core assets that it is offering for sale, the firm's managing director said.
Qalaa raised $100 million by selling assets last year and the planned disposal of eight assets in 2015-16 is expected to bring in about $250 million, allowing the company to focus on core investments at home and abroad in energy, transport, agrifoods, mining and cement.
The company began planning the shift of focus eight years ago but the global financial crisis and then political turbulence in Egypt intervened. Now, Cairo's launch of fiscal and other economic reforms has started to revive investor confidence, making disposals possible.
"There has been a considerable amount of interest, particularly from the Gulf," Hisham El-Khazindar, also a co-founder of Qalaa, told Reuters on the sidelines of a business conference.
The sale of Misr Glass Manufacturing Co is expected to close this quarter as a preferred bidder, a Western firm, has been identified, Khazindar said.
Four potential bidders, including some from the Gulf, are doing due diligence on dairy producer Dina Farms, and Qalaa hopes the deal will close in the third quarter.
Other sales may close in the third or fourth quarters of this year, while the disposal of Algerian cement assets may go through next year, Khazindar added.
Qalaa is projecting 1.1-1.2 billion Egyptian pounds ($144-157 million) of earnings before interest, taxes, depreciation and amortisation (EBITDA) this year, up from 650 million pounds in 2014 and a negative 30 million pounds in 2013.
Khazindar added that the firm remained on track to return to profit on a net basis this year, after a net loss of 879.6 million pounds in 2014.
The asset disposal programme is designed to help the company deleverage itself and reduce risk as it focuses in particular on a $3.7 billion project to build an oil refinery in Egypt. That project is now about 60 percent complete and will be finished in 18-24 months, Khazindar said.
Over the past six months foreign and local companies have announced their intention to invest tens of billions of dollars in Egypt.
Khazindar conceded that not all of those plans might come to fruition, but said one project – a huge scheme to build a new industrial hub around the Suez Canal – was a major reason for foreign investor interest in the country. Several Qalaa group companies plan to work on the project.
The Suez zone is expected to have its own bureaucracy and legislation. This would allow it to circumvent Egypt's sluggish state bureaucracy in much the same way that China's special economic zones unlocked growth there 30 years ago, Khazindar said.